Labor's Luke Creasey resigns over offensive social media posts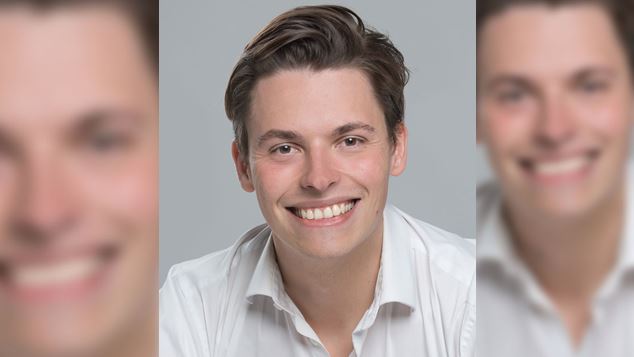 Labor's candidate for the seat of Melbourne has resigned over a series of offensive social media posts.
"Today, I have called the ALP national secretary and advised that I will be withdrawing as Labor's candidate," Creasey said in a statement on Friday.
"While I made those awful comments many years ago and they in no way reflect the views I hold today, I understand, especially as a member of the LGBTIQ community, that we need to be careful about what we share or like on social media."

The aspiring politician had been fighting off calls for his resignation for several day. Opposition Leader Bill Shorten had defended Creasey telling the media that Creasey was a different person today to the 22 year old who shared rape joke on social media seven years ago.
However as a second questionable social media  was uncovered, where Creasey suggested lesbians in relationships merge into a being with just one vagina, the candidate offered his resignation.
"We need to be careful about what we share on social media." Creasey said, noting it was "an important lesson for young people that your social media footprint will follow you".
Creasey's resignation followed that over several candidates from across the political spectrum over the last week.
Tasmanian Liberal candidate Jessica Whelan had claimed that anti-Islamic social media posts attributed to her were doctored, and Prime Minister Scott Morrison referred the issue to the Australian Federal Police for investigation. When more posts were uncovered Whelan stood down as the Liberal's candidate for the seat of Lyon's.
Earlier  in the week Victorian Liberal candidates Jeremy Hearn and Peter Killin were also disendorsed by the party over their social media posts.
Prime Minister Scott Morrison had been leading the calls for Creasey to resign, but he now faces questions about his support for sitting member John Alexander.
During the Bennelong bi-election footage emerged of Alexander telling a rape joke in 1995. Labor's Senator Kristina Kennealey has challenged the Prime Minister to apply the same standard he called for in the case of Luke Creasey to be applied to Alexander.
This morning the revelations about aspiring politicians social media posts show no sign of slowing down with questions being asked over posts made by Labor's candidate for the Western Australian seat of Durack.
Sharyn Morrow reportedly previously made comments on social media that were critical of refugees and people on welfare. Morrow has also allegedly liked a page called 'All Things Golliwog' on her now deleted Facebook page.
The Greens candidate for Barton, Connor Parissis has also apologised for a comment he made on social media that appeared to condone violence. The 21-year-old student said the comments were made before he became a member of the party and he was now dedicated to non-violence.

OIP Staff
---