Laverne Cox on the importance of transgender visibility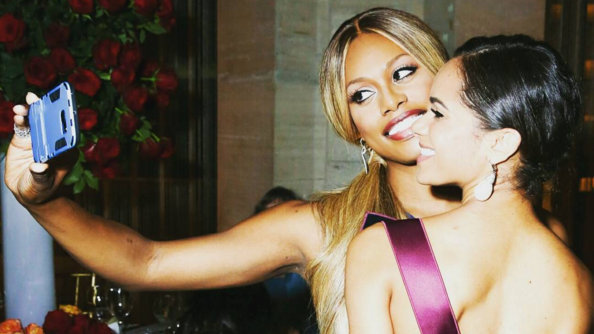 March 31st marks Transgender Day of Visibility, celebrating transgender identities and recognising the issues of the trans community.
'Orange Is The New Black' star Laverne Cox, arguably the most visible out transperson, took to social media to affirm the importance of the day and what visibility means in the contemporary world.
"I have been saying for years that it is revolutionary for a trans person to be seen and known in a world that tells us we should not exist," Cox wrote.

"I have been so moved by the stories of trans folks all over the world who have told me that my visibility and the visibility of other trans folks has inspired them to live their truth, follow their dreams."
Cox also addressed the challenges that can accompany visibility, condemning the highly controversial anti-trans bill in North Carolina.
"I have often been afraid of the potentially negative outcomes from my visibility as an out trans woman of color. Often I have been under attack because of my visibility, because I have claimed who I am out in the open. But showing up and allowing myself to be deeply seen and known has given me some of the greatest joys of my life."
"I believe the more we claim who we are publicly, show up and allow ourselves to be seen, insist on and fight for our humanity, for justice and equity with love and empathy we will not, cannot be erased."
Cox will return to Australian screens on this June with a cast of queer companions in the fourth season of 'Orange is the New Black'
OIP Staff
Photo:- Instagram