Leaders eager to talk marriage equality with new PM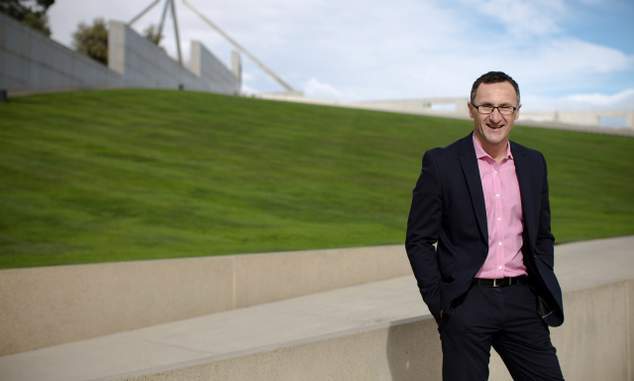 Since the change in the office of Prime Minister, proponents and naysayers of marriage equality are lining up to speak with now PM Malcolm Turnbull about the government's plan for moving forward.
Australian Marriage Equality director Rodney Croome has openly congratulated the new Prime Minister.
"This is the first time in Australia's history that both the Prime Minister and Leader of the Opposition have supported marriage equality, giving us an unprecedented opportunity to achieve the reform," Mr Croome said.
"We will seek an urgent meeting with Mr Turnbull to chart a way forward on a reform that he knows is important and urgent."
Croome and AME recently switched to "Phase 2", when the Liberal party room decided against allowing a free vote to members, favouring a public vote in the form of a plebiscite or referendum over moving on Liberal backbencher Warren Entsch's cross-party bill (which still lays at Parliament's feet).
Though a plebiscite seems more likely Mr Croome believes the initial plan, a parliamentary vote, is still the best and fairest solution.
"Our preferred path forward reminds a free vote in parliament this year, which can be achieved by a vote on Warren Entsch's co-sponsored bill."
Lyle Shelton and the Australian Christian Lobby, vocal supporters of 'traditional marriage', have announced they hope Mr Turnbull will commit to a people's vote over a parliamentary decision.
"Those seeking to change the definition of marriage have had overwhelming support from the media, including through the banning of ads, and time is needed so all Australians can be allowed to hear the other side of the debate," Mr Shelton says.
Mr Shelton believes that Mr Turnbull should engage with the "serious ethical issues associated with the government institutionalising motherlessness and fatherlessness through legislation."
Speaking to ABC News24 The Greens' leader Richard Di Natale has said he hoped the change was just not of the captain, but also the direction of the ship.
"If we were to be able to vote on marriage in the next session of parliament of course we'd be very happy to work with Malcolm Turnbull to facilitate that."
Dr Di Natale said he wouldn't judge Mr Turnbulls position on marriage equality on the basis of his short press conference last night. Dr Di Natale said he looked forward to discussing the issues directly with the new Prime Minister.
Leigh Hill