Who left Madonna speechless?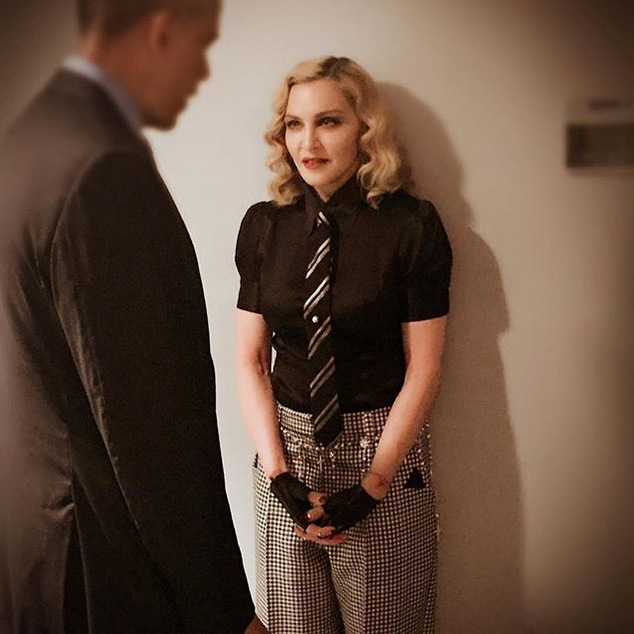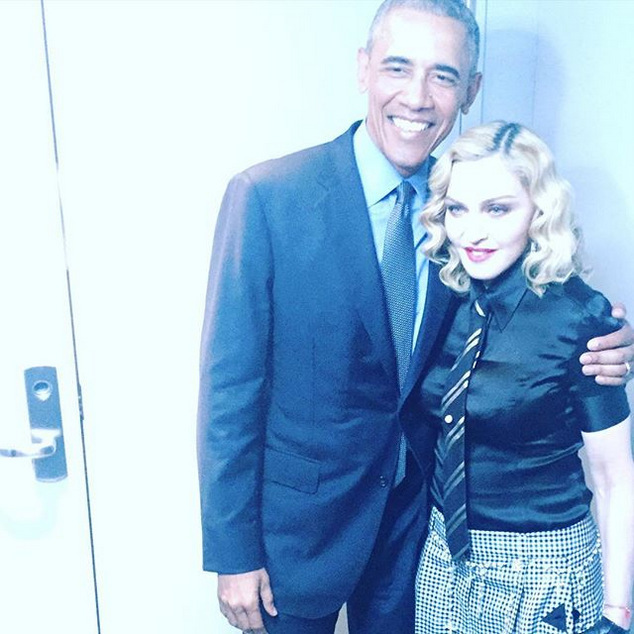 Madonna has said she was speechless when she met President Obama backstage at the 'Tonight Show'.
The singer posted some shots to her Instagram account of her meeting President Obama backstage before the taping of Jimmy Fallon's show at '30 Rock' in New York.
It was President Obama's first appearance on the show since Jimmy Fallon took over as host. The President had previously visited the comedian's late night show.
Madonna performed a laid back version of her '80s tune 'Borderline' on the show, while President Obama chatted to Fallon about the divisions within the Democratic Party as they head towards their national convention.
The President also had some comments about the Republicans choosing Donald Trump as their candidate, noting that being the president is a serious job.
"The main role I'm gonna be playing in this process is to remind the American people that this is a serious job. You know, this is not reality TV." President Obama said.
Madonna was the only other guest on the show alongside President Obama. The show was taped on Wednesday afternoon but didn't air until Thursday night.
The episode will screen in Australia on ABC2 on Monday June 13th at 10:45pm.