Legendary composer Stephen Sondheim dead at 91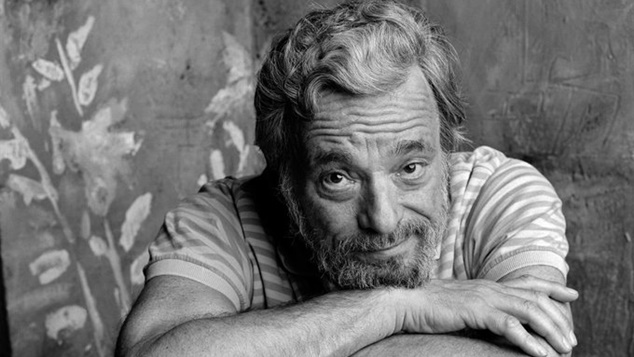 Broadway composer Stephen Sondheim has died aged 91.
Sondheim is credited with transforming musical theatre in the 20th century with a string of hit shows that were artistic, financially successful, but also focused on unexpected subjects and storytelling methods.
The composer died suddenly at him home in Roxbury, Connecticut on Friday. He had been celebrating Thanksgiving with friends the previous day.
He wrote the lyrics for West Side Story alongside Leonard Bernstein who created the music, and worked with Jule Styne on Gypsy, but for most of his works Sondheim worked on both the music and lyrics.
Among his hits were Into the Woods, Sweeney Todd: The Demon Barber of Fleet Street, Sunday in the Park with George, A Little Night Music, A Funny Thing Happened on the Way to the Forum, Company, Assassins, Follies and many more.
His work has remained popular with productions of both Assassins and Company playing on Broadway this year, and other productions filling theatres around the globe.
During his career Sondheim won eight Tony Awards, and eight Grammy awards, he picked up an Oscar for his work on the film Dick Tracy which he wrote the songs for. Madonna gave a show-stopping performance of Sooner or Later at the 1991 Academy Awards.
He was awarded the Pulitzer Prize for Drama for Sunday in the Park with George, alongside James Lapine. He received a Kennedy Centre honor, and was awarded the Presidential Medal of Freedom.  
Many of Sondheim's works have been made into feature films, a new version of West Side Story will screen in December. His music has been recorded by a diverse range of artists including Pet Shop Boys, Liza Minnelli, Phil Collins, The Supremes,  Gloria Estefan, Gloria Gaynor, Shirley Bassey and Frank Sinatra. While The Ladies Who Lunch has been a popular number for countless drag performers over the years.
Sondheim grew up in Manhattan, his parents worked in the fashion industry but composer Oscar Hammerstein II, half of the Rogers and Hammerstein team behind Oklahoma!, The Sound of Music and South Pacific, was a family friend.
He got his start in musicals in the late 1950s working writing lyrics for other composers, but scored his big solo success in 1962 with A Funny Thing Happened on the Way to the Forum. His run of greatest success came in the 1970's collaborating with director Hal Prince. In the 1980's he found a second wave of creativity working with director and writer James Lapine.
Assassins, which made it's debut in 1990 was one of Sondheim's last great successes. His later works Passions (1994) and Roadshow (2008) were less popular, but have still been performed numerous times. Sondheim's last work went through many different name changes and versions, it was also called Bounce, Gold and Wiseguys. 
Sondheim publicly shared that he was gay when he was in his 40s and on New Year's Eve 2017 he married his partner Jeffrey Scott Romley.
Stars pay tribute to Sondheim
Tributes from those he collaborated with have praised his genius and creativity. Actor Josh Gad, said his death was possibly the loss to theatre since the passing of William Shakespeare.
"Perhaps not since April 23rd of 1616 has theater lost such a revolutionary voice. Thank you Mr. Sondheim for your Demon Barber, some Night Music, a Sunday in the Park, Company, fun at a Forum, a trip Into the Woods and telling us a West Side Story. RIP" Gad posted to Twitter. 
Bernadette Peters who starred in many of his productions said he would be dearly missed.
"I am so so sad to lose my friend Steve Sondheim He gave me so much to sing about. I loved him dearly and will miss him so much. Thank you for all the gifts you gave the world Steve."  Peters said. 
Kristen Chenoweth praised the writer of countless songs.
"He influenced all of us, whether we knew it or not. Rest In Peace. You were a gift to this world." Chenoweth posed.
Australia's Hugh Jackman said millions would mourn the composers passing.  
"Every so often someone comes along that fundamentally shifts an entire art form. Stephen Sondheim was one of those. As millions mourn his passing I also want to express my gratitude for all he has given to me and so many more. Sending my love to his nearest and dearest." Jackman said.
"Thank the Lord that Sondheim lived to be 91 years old so he had the time to write such wonderful music and GREAT lyrics!  May he Rest In Peace" posted singer Barbra Streisand. 
Actor Uzo Aduba described Sondheim as a true titan.
"Stephen Sondheim was the best there ever was. I don't know when we will ever have another of his caliber, of his breadth and scope. Just the greatest, a legend, a true titan. Rest In Peace." 
Take a look at this tribute to Sondheim from his 80th birthday celebrations. 
---

You can support our work by subscribing to our Patreon
or contributing to our GoFundMe campaign.