Let's Twist and Turn Again with Matthew Mitcham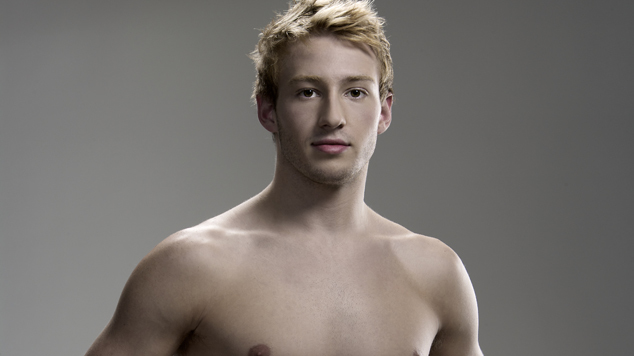 Last year Olympic Diving champion Matthew Mitcham came to Fringe World and performed his cabaret show 'Twists and Turns' for the very first time. Now he's coming back for an encore performance.
Mitcham shares that he can't wait to get back to Fringe World, reflecting on his debut performance last year he shares that he was full of nerves before taking to the stage for the first time.
"My God, I was terrified!" Mitcham said, "Before that first show I was sitting back stage, literally two minutes before pushing through the curtain absolutely terrified. After the show I was sitting back stage freaking out and trying to keep a lid on it, and my musical director came up to me and said to me 'Before the show you were so calm, cool and collected.' And I thought, 'if only you knew.'
"I guess years of diving and performing at the highest level in sport has taught me to keep it hidden, because you're always 'packing your dacks' when you're at the Olympics or the Commonwealth Games, but you have to keep it cool, calm and collected and not let it affect your performance."

Since his debut performance in Perth Mitcham has taken the show twice to Melbourne, and to Darwin and Sydney. Before his return season in Perth, he'll be taking the show to Brisbane.
Mitcham said every performance of the show, which is based on his autobiography, is a little different.
"It changes every night, sometimes I'll try out new jokes on purpose, sometimes they just kind of come out, or they're brought on by a heckler. The ones that don't get a laugh are forgotten and the one's that make the crowd roar with laughter are locked away and we keep on using them!
"I think by the time we get back to Perth the show will have changed a little because we're playing slightly bigger venues and we need to expand the show a little to match the stage. We've got some ideas though and we keep it intimate." Mitcham said.
Mitcham said that performing the show in which he shares his stories, including many tales about his sexuality, mental health and substance abuse has been very rewarding.
"The reward of sharing is making an impression. When I meet everyone after the show so many people come up and tell me which part of the show they liked, and why, and how it affected them, it opens up a dialogue and people share their stories with me after the show, it's very powerful. That's what makes sharing our stories so worth it."
Mitcham shared that he's loving his performing experience and he hopes that working in the entertainment industry will be a career option for him when he retires from diving.
"Whether it's on TV, or radio, or stage, or all of the above – that's what I want to do. I've always been a performer, even when diving. Doing the show has given me a great idea about the kind of lifestyle that it is and given me glimpse of the future." Mitcham said.
Mathew Mitcham's 'Twists and Turns' returns to Fringe World from February 10 – 16. Lock in your tickets at www.fringeworld.com.au
Graeme Watson, image: John McRae