Liberal candidate Gurpal Singh asked to resign over rape comments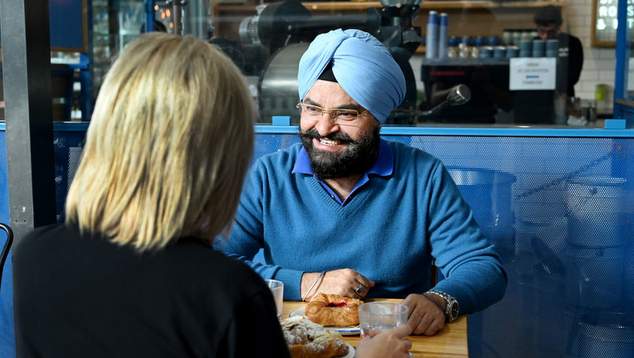 The Liberal party has demanded Gurpal Singh their candidate for the Victorian seat of Scullin tender his resignation.
The party, and Prime Minister Scott Morrison, had stood by Singh over comments he'd made linking same-sex marriage and pedophilia, but further revelations that he'd once referred to a man who raped his wife as the "real victim" in the case –  were too much.
On Thursday night a party spokesperson said Singh had been asked to quit and had tendered his resignation.
"Based on new information that has come to light, Mr Gurpal Singh has been asked to resign as the candidate for Scullin.
"Mr Singh sincerely apologises for his previous comments and has tendered his resignation," the spokesman said.
Singh made the comments in relation to an article where a woman recounted her marital abuse over the course of  nine year relationship.
In relation to the woman's claims that her husband had raped her, and she had recently received an AVO against him, Singh said he had "no sympathy" and questioned why a woman would remain in an abusive relationship.
"I totally disagree with the allegation of rape," Singh wrote.
"It's shameful that a married woman suffering family violence can go to such extent. No sympathy.
"Such element brings bad name to whole community. She skimmed her lover, husband and father of her two children for all these years.
"And now she alleges rape. Was she kept locked all these year?"
 Yesterday Prime Minister Scott Morrison defended the party's decision to keep Singh on as a candidate despite him previously having linked same-sex marriage and pedophilia.
Scott Morrison was accused of having a double standard, having previously criticised Labor leader Bill Shorten for standing by candidate Luke Creasey who had made shared a rape joke on social media seven years ago.
"The standard you walk by is the standard you accept." the PM said in relation to the example of Creasey, leading reporters to ask why Morrison accepted Singh staying on as a candidate. Yesterday Morrison said Singh had his full support. Today he has resigned.
OIP Staff, Gurpal Singh has been contacted for comment.

---

Tags: Gurpal Singh, Liberal, Luke Creasey, rape, Scott Morrison, social media