Liberal MP Joe Francis called out over Safe Schools claims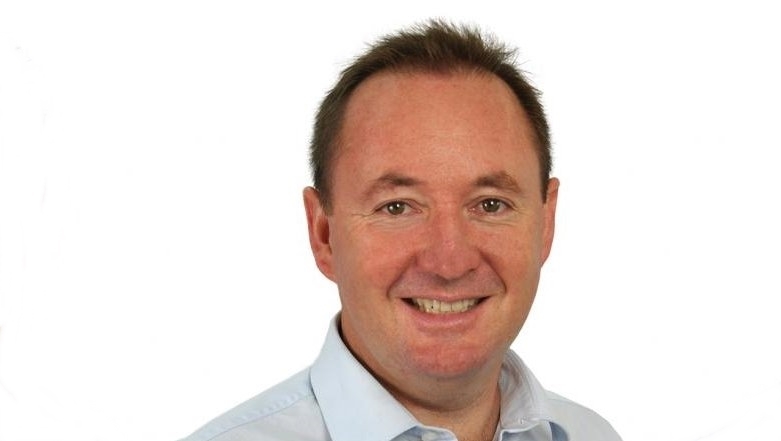 Joe Francis voices opposition to Safe Schools
Liberal MP Joe Francis appeared on Perth radio station 6PR earlier this week saying politicians should always tell the truth, but advocates for the Safe Schools anti-bullying program say Francis and other Liberal MP's are not being honest when they describe the program.
Labor and The Greens have promised to fund the program which provides professional development to teachers so they can ensure LGBTI high school students are not bullied. The Liberal party say they will not fund the program if elected to a third term in government. Previously the program has been federally funded.
Francis, who holds the seat of Jandakot, posted a video to his Facebook page proclaiming the Safe Schools program is the one issue that people need to hear about ahead of Saturday's state election.
In the video the Minister for Emergency Services, Veterans, Fisheries and Corrective Services said the Safe Schools Coalition program is being delivered to four year old children.
"I'll never accept that it is okay to teach a child as young as four that they can choose, and change, their gender on a daily basis and that they can lose their virginity twice, once to a boy and once to a girl, and you as a parent cannot opt out of this."
If you only listen to one message before you vote on Saturday, this has to be it.

Nothing is more important than the well-being of our children.

Posted by Joe Francis MLA on Monday, March 6, 2017
Advocates say the video shows the MP's ignorance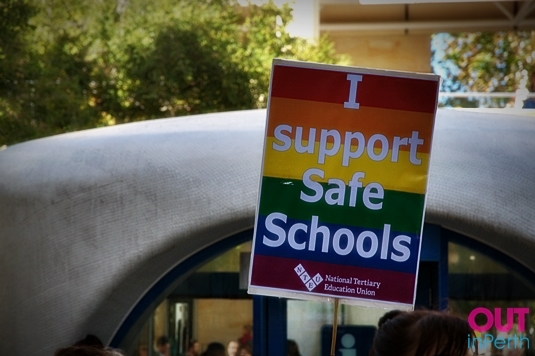 Advocates fighting the keep the anti-bulling program in schools have described the politicians claims as inaccurate, and simply scare tactics in the final days of the election campaign.
The Save Safe Schools campaign is comprised of local community members who advocate for the program to continue.
"Save Safe Schools WA strongly condemns the spreading of ignorance and innuendo. It has become apparent that political candidates who are attacking the Safe Schools Coalition have done little to no research beyond what they have heard from colleagues.
"SSSWA encourages all people who have questions or issues with the Safe Schools Program to familiarise themselves with the Safe Schools resources, available from online rather than relying on hearsay.
"If politicians cannot take the time to learn for themselves, how can they represent those in their electorate on this issue? There are vulnerable people in their community who deserve better from their local member." a spokesperson for the group said.
Southern River's Peter Abetz also claims the program is aimed at children
Francis is not the only Liberal MP voicing opposition to the program. Southern River MLA Peter Abetz, a long standing opponent of the program has also posted a video.
In his video Abetz also says the program is contains information directed a young children. Abetz highlights the book The Gender Fairy by Jo Hirst, describing it as "radical gender ideology'"  Abetz said the Safe Schools program encourages four-year-old children to be read the book.
Don't let Mark McGowan and WA Labor push radical ideology into our schools. He wants four year olds to be taught that only they know if they are a boy or a girl!

Posted by Peter Abetz MLA on Tuesday, March 7, 2017
This morning Matthew Knott at The Sydney Morning Herald filed a report after spending a day with Abetz on the campaign trail, noting that the MP was handing out several different flyers outside Gosnells' primary schools, including flyers arguing against the Safe Schools program.
One of the flyers reportedly contained the message 'An Important Safety Warning About Our Kids'. As OUTinPerth reported earlier this week voter's letterboxes have been inundated with flyers opposing the Safe Schools program.
Abetz said while the topic was a marginal issue in the election campaign he hoped to change that by drawing more attention to the program.
Premier Colin Barnett recently voiced his opposition to the program's materials, but said he'd never read them.
"Can I say in relation to the Safe Schools program, to my knowledge of it, and I've never read the material, but I've heard fellow members of parliament describing it.
"To me it encourages experimentation, promiscuity, to very young children, getting right down into primary schools," Premier Barnett said at a forum organised by the Australian Christian Lobby.
"I don't think in any way that it what should happen in our schools, and I don't think you can have situations where boys, or even their parents could think that they've got the right to use the girls toilets and things like that. That's not part of the Australian way." Barnett said.
---
Safe Schools organisers say the claims are not accurate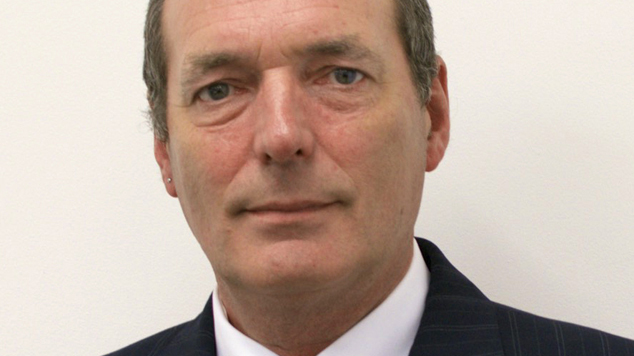 In Western Australia the delivery of the program is managed by the WA AIDS Council. Chief Executive Andrew Burry told OUTinPerth the program is an important resource for teachers.
"The Safe Schools program is simply professional development for teachers and allied staff and is implemented at schools, only through the principal, through consultation with their parent body."
Despite the claims from both politicians, the program has only ever been rolled out in high schools in Western Australia, and locally it has never been made available to four-year-old children.
Administrators of the program have confirmed to OUTinPerth that the material suggesting people have "two virginities" is not part of the program, and there are no references to people being able to change their gender daily.
It is believed the material Francis refers to about "two virginities" is from the eastern states based organisation, Minus18. Following a review conducted in 2016 by UWA"s Professor Bill Louden, the Safe Schools curriculum does not include any links to this organisation.
Nor is the book The Gender Fairy part of the program's materials. Author Jo Hirst has previously spoken out about her frustration that conservative groups, including the Australian Christian Lobby, continually link her book to the program.
In July last year, Hirst expressed her outrage that the claim had been made in flyers from the Australian Christian Lobby during the federal election.
"I am extremely angry and upset that a book I wrote for my son and transgender children to feel more normal and comfortable at school is being used in such a nasty way in a political campaign," Hirst told The Sydney Morning Herald. The Australian Christian Lobby insisted the book is part of the program.
The National Office of the Safe Schools program also rubbished the claims made by the MPs.
"As a capacity building program aimed at educators, the Safe Schools Coalition Australia (SSCA) program delivers free, approved support services and resources to educators to equip them with the knowledge and skills to make their classrooms more inclusive for LGBTI young people." a Safe Schools spokesperson told OUTinPerth.
"This includes the revised All of Us resource, which will be used where deemed appropriate by educators and is the only approved in-classroom resource. None of SSCA's approved resources state or suggest that people have two virginities, nor that gender can change daily."
The spokesperson said on a national level there have been times that the organisation has responded to requests for help from primary schools.
"SSCA continues to support secondary schools as its main focus. We also respond to requests from primary school educators for assistance, such as support, advice and staff training in meeting the needs of their students and school communities.
"Participation in SSCA is voluntary. School leadership are best placed to make decisions about what is appropriate in a school environment, and of course parents should also make decisions about what they want for their children's education." the spokesperson said.
Graeme Watson
Joe Francis was approached for comment by OUTinPerth but did not respond before our publication deadline.