Liberal senator Dean Smith describes the plebiscite as "an abhorrent idea"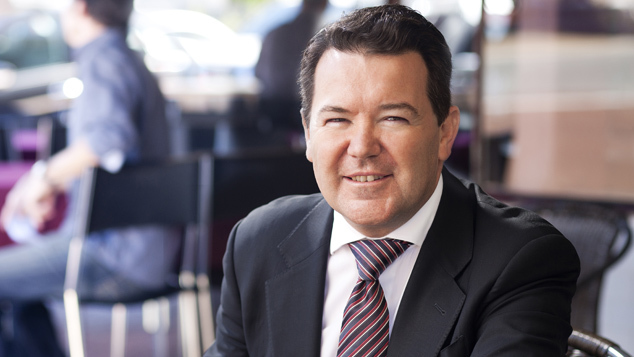 Western Australian Liberal Senator Dean Smith has described the government's plebiscite proposal as "an abhorrent idea" and vowed not to support it.
Senator Smith has told Fairfax Media that he'd rather cross the floor or abstain on voting for the plebiscite when the legislation is presented to the senate.
Smith said the decision to provide $15 million dollars to the public campaigns, on top of the $160 million cost of the exercise, had added "insult to injury".
At this morning's party room meeting the Senator informed his colleagues that it had not been an easy decision to stand against his own party's policy.
Senator Smith's move has been praised by marriage equality advocates. Ivan Hinton-Teoh spokesperson for just.equal said he hoped the WA senator would go one step further and throw his support behind cross party legislation for marriage equality that was introduced yesterday.
"Senator Smith deserves the applause of the growing number of Australians who are against an expensive, divisive and unnecessary plebiscite and want Parliament to do its job by voting through marriage equality."
"I encourage all Coalition members who value our existing system of government and balk at the damage a plebiscite will cause to follow Senator Smith's lead."
"My hope is that Senator Smith will join with other Senators across all parties to move a marriage equality bill forward in the Senate." Hinton-Teoh said.
While the government has finally come to decision on how the plebiscite will work, it has failed to convince all of it's own members to support it.
Earlier today The Greens called on Labor to join them in opposing the plebiscite. Given that the Greens, the Nick Xenophon Team and independent senator Derryn Hinch have already vowed to block the plebiscite Senator Smith's declaration makes it look more and more unlikely of becoming a reality.
OIP Staff