'Like Me' from Israeli filmmaker Eyal Kantor treads well-trodden ground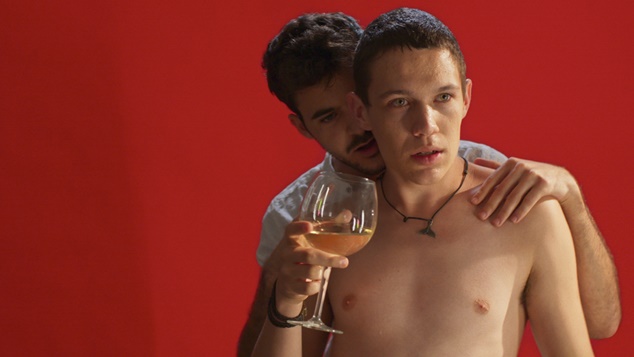 Like Me | Dir: Eyal Kantor | Online | ★ ★ ½ 
Like Me, a feature film from Israeli director Eyal Kantor, is a coming-of-age LGBTIQA+ story that fails to break any new ground.
We follow teenager Tom, played by Yoav Keren, as he deals with the challenge of his life. We first meet him as he lies in bed having a post-coital philosophical discussion with a lover, minutes later it's revealed that he's actually enjoyed a tryst with a gay couple.
As he answers his phone, we discover that he's actually still in High School. If this reveal is designed as a shock, it falls flat, mainly because Keren looks more like he is his mid-20's than a teenager. The reveal of a sexually active teenager is a well-worn storytelling device used effectively in TV shows like Queer as Folk, and in Larry Clark's acclaimed 1995 film Kids. Here it misses the mark.
When the teenager's father discovers queer content on his phone, he's given two weeks to find somewhere else to live.
We find out that's Tom's teenage life is filled with his after-school job deliver pizzas on his pushbike, rehearsing a production of the play The Picture of Dorian Grey alongside his best friend Gilad, the best buddies also often head to the beach to make YouTube fitness videos.
He's an aspiring actor and gets booked as a model for a photographer. After shooting some images with a handsome photographer, he's encouraged to be more daring and agrees to pose nude. Things a take a predictable turn.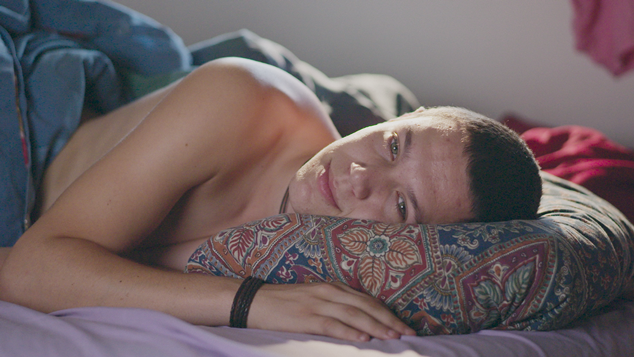 Faced with an unrequited love for his best mate, a questionable relationship with an older photographer, and a ticking timeline on where he will head in the future, pressure builds for the teenager. Except, from a filmic point of view, it really doesn't.
Throughout the film Tom's love of dance is used as a storytelling device to explain his search for freedom and self expression, but the actor clearly has no background in dance and moves awkwardly. The inclusion of Oscar Wilde's story about ageing and beauty is also a clumsy device that tries to give the story greater depth.
Check out the trailer. Like Me can be downloaded from iTunes and Google Play. 
Graeme Watson 
---

You can support our work by subscribing to our Patreon
or contributing to our GoFundMe campaign.