Living as a Double Minority
As members of the rainbow community we all at one stage experience oppression, discrimination, and marginalisation.   We are a minority group; with just one of us per ten of the Australian population.
Many of us fall into another minority sector; according to Clint Little, Jim Morrison and Wendy Hendry – being a member of more than one minority group can change our experiences or prejudice remarkably.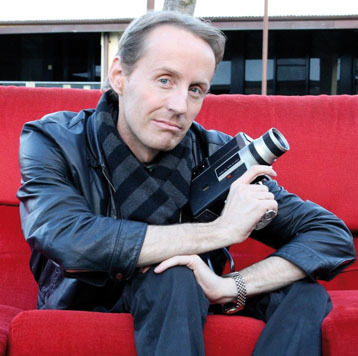 Clint Little broke his back during a bike riding accident when he was fifteen, he came out just two years later.  The freak accident rendered Little paraplegic, he explained how the accident occurred –
'It was a pushbike accident – I'm a statistical freak, no one did it quite like I did. I was bike riding going down over a footbridge over a railways line and it had those upside down u-shape  bars on the cycle ways, you couldn't see it on the top of the bridge because there were trees and it was obscured. By the time I had the option of going over it or under it I went under and hit my back on the way through.'
Little waited out the recovery process before enlightening friends and family to his sexuality, although instantly recognized as living with a disability, Little insists that he identifies more with his sexuality – 'If someone asked what defines you it wouldn't be the chair. I suppose it's not so much discrimination but in terms of challenges. Life challenges. The chair is more. I certainly get more negativity'.
Little discussed how there are many people who can't comprehend one person falling into two minority groups, he recalled a time when he turned up at an AIDS council course for gay 18-25 year olds, and organisers thought he was in the wrong place – 'His first impression on seeing me there was "what is he doing here, this is a group for young gay men, not young disabled men" – you can be both, trust me.'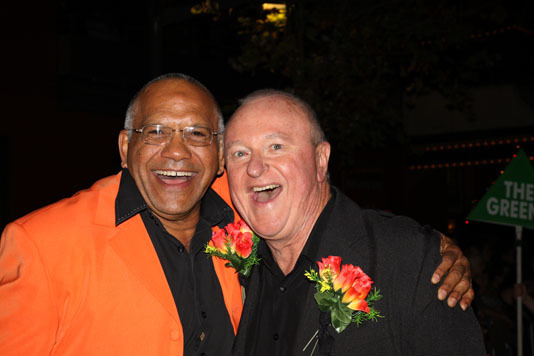 Jim Morrison came out just over sixteen years ago whilst married with three children. Since then, Morrison's aboriginality and homosexuality come as one package. As a key figure in both communities, Jim Morrison invests a lot of time in teaching gay aboriginal youth that diverse sexuality is okay, and that the two don't have to be mutually exclusive.
In the mid '90s Jim came out to his elders whilst in a meeting with his community members, garnering their full support, Jim has used aboriginal culture to generate acceptance and understanding, whilst merging both communities –
'We made reference to the rainbow serpent in one of our [pride] parades, and that required the elder's approval and we attempted to have a 30 metre snake down the street.'
On the national chair for the Stolen Generation, Morrison often poses the question of dealing with sexuality amongst the indigenous population –
'In that role I am an advisor to the mental health commission and the first meeting we had was about my gayness and how it affects mental health and particularly suicide so I made that quite clear. They asked what your passion is; my passion was my identity so I made that loud and clear to a national aboriginal advisory group', he said.
It isn't just general members of the community that might struggle with the concept of aboriginality and homosexuality, Morrison discussed how gay aboriginal youth struggle. Morrison is one of the co-ordinators for Queers for Reconciliation, which works on creating a common ground for those that may find their differing identities in conflict –
'We developed the wrist band, and we threw them around at Pride, and that was our way of telling the community we should be working together. We ran some workshops after that, talking about cultural awareness.'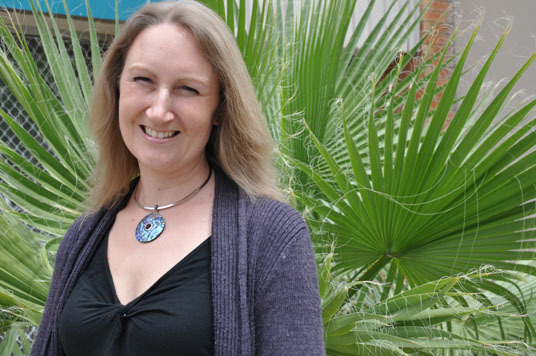 A devout Christian, Wendy Hendry insists that religion and sexual diversity can exist in harmony. Hendry's coming out story is not your typical one; a marriage breakdown in her 20's was followed by Hendry falling in love with a woman. Hendry discussed her experiences with diverse sexuality –
'I'm a parent, I've got a few different hats I can wear, in some ways you can slip under the radar a little bit, I'm not really a very "obvious" lesbian. I've had that experience where I'm not obvious unless I'm holding hands with my partner with my children in tow.'
A religious institute that is intolerant to diverse sexuality is a disappointing notion to Hendry –
'My experience at the church has generally been an accepting compassionate and welcoming place and in some ways a sanctuary. There are people that I know that are involved in the church who were really supportive of me through all of that stuff and that sort of I guess Christian compassion came through, and that's the church  I identify with.'
Although Hendry's experiences with coming out and the church have been positive, she understands this isn't always the case – '
'I find it really difficult when I hear groups like the Australian Christian Lobby and Jim Wallace expressing their views because to me that's not the church I'm a part of and they don't speak for me. A lot of people within mainstream church don't feel they speak of them. They are such a vocal group. I think it's a source of frustration that they get so much media attention when there's a lot of people that are just doing work on the ground.'
For gay Christians that are seeking a church accepting of diversity, Hendry recommends contacting Uniting Church, who have compiled a list of local churches that are accepting to the LGBT community.
Nadine Walker