Love in Perth rally: Rev Fr Peter Manuel & Samantha Davies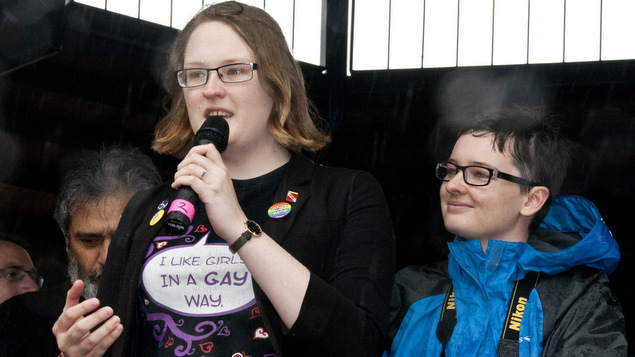 Leader of Subiaco's Anglican Church, Reverend Father Peter Manuel, pledged his support to the community as a Christian and gave insight to the wider Christian community and Christian views on LGBTIQ rights.
"I want to say sorry because so many church people, in the past and in the present, have been homophobes and I want to say that that's not what Christianity is about and I do not support it.
Christianity is about love and it's only about love and those who want to make it a series of rules or who want to beat people up because they don't follow those rules; they're not Christians and I want you to know that most Christians don't support anti-gay (sentiment). We are in favour of gay marriage."
Rev Father Emmanuel took the time to voice his disdain for laws that will not allow him to marry members of his congregation who are in love.
"As a Christian, as a religious man, as an immigrant and as a male I want to say, let's have marriage equality."
Trans advocate and member of Father Emmanuels congregation, Samantha Davies, spoke of her experience as a trans person and what the marriage equality movement means to her. Samantha's partner Susie joined her on stage during her speech.
"The trans and gender diverse community has been involved with the … movement since its birth at Stonewall. We were there at the first functions and we were always there on the sidelines. We want to be able to be there and be a part of the LGBT community and the greater community at large.
I think that it's very important… that any legislation passed by the federal government has to have trans rights included in it. Transgender is beautiful!"