Love, Simon star says film helped him to come out as gay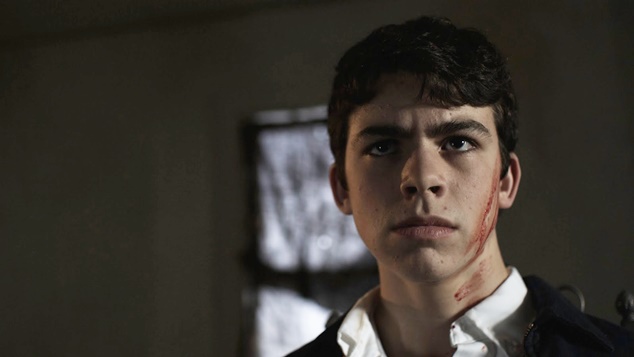 The upcoming teen coming-out tale Love, Simon has a lot of buzz ahead of its Australian release, and one of its stars has his own story to tell.
Actor Joey Pollari, star of American Crime and the US remake of The Inbetweeners, recently revealed in an interview with Advocate that working on the film helped him to come out as gay.
"The only part that was difficult was me coming out to myself," Pollari said in the interview. "And I think that is the most difficult coming out."
Pollari, who plays Lyle in the film, said Love, Simon's titular character has similar experiences on screen to Pollari in his own life.
"My mom knew. She laid hints for me everywhere. A lot of the trouble was self shame. I do believe a system of power, of patriarchy, of masculinity did impact me."
Pollari's co-star Nick Robinson, who plays Simon, also revealed on Ellen that his younger brother also came out while the film was in production.
"I think that he had been dealing with this for a long time and the timing was coincidental, but one of the best things that came out of this movie was being able to talk to him," Robinson told Ellen DeGeneres.
"I think that's the strength of a film like this is that is starts conversations, and I hope it can do that for more people and start a conversation that might not have been there."
Love, Simon hits Australian cinemas on March 29th. Check out our review ahead of its release here.