Lyle Shelton says schools should only expel gay students who have sex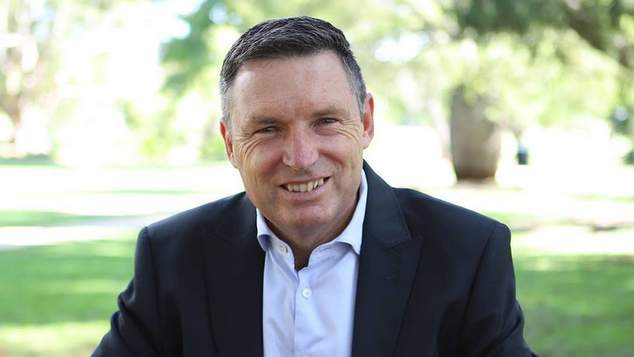 The former head of the Australian Christian Lobby says schools should not have an exemption from anti-discrimination laws that allows them expel students who are gay.
Lyle Shelton made the surprising statement on The Bolt Report on Sky News last night, but then later followed up his stance in further media interviews saying schools should be able to expel gay students who have participated in homosexual sex acts.
On The Bolt Report Shelton, who is now a senate candidate for the Australian Conservatives, said cases of religious based schools denying service to students because of their sexuality were very rare, and possibly non-existent.'
"I'm not aware of any epidemic of religious schools banning gay students." Shelton said, saying the real issue was the ability of Christian and Muslim schools to maintain their religious ethos.  "I'm not aware of anyone who is gay being expelled from a religious school… I'm not aware of this being an issue."
Shelton said students should only be expelled for demonstrated characteristics or behaviours that goes against the ethos of school, and those behaviours have become disruptive within the school community.
"That's where there should be some freedom to take some action if necessary." Shelton said. The Australian Conservatives candidate said he did not believe that there was a need for religious schools to be able to turn away students simply because they were same-sex attracted.
"I don't think there is a need to have a protection, or a freedom to ban gays per se, but there is a need for school communities to have the freedom to deal with behaviours that might disrupt the freedom of the wider community to enjoy the ethos that they want to have as part of their freedom of association."
In an additional interview with the Sydney Morning Herald Shelton expanded on his thought outlining what behaviours he thought would be ground for expulsion from a school.
Shelton said he did not believe students should be expelled for coming out, or being outed by the peers, but should be removed from the school if they had sex.
"Yes, absolutely. It's not up to the government to tell people what their religious beliefs should or shouldn't be." Shelton said when asked if students should be expelled if they are sexually active.
"Religious communities obviously have moral codes. Some people get hung up on sex, but there are a whole lot of voluntary codes that are adhered to by these communities." Shelton told the Sydney Morning Herald.
Shelton said that while the full report from the Ruddock Review was yet to be seen it appeared that the panel's recommendations did not go far enough and he urged the Morrison government to take more action to ensure the protections of religious freedom and freedom of speech.
The statement lead to the aspiring politician being sent questions on social media asking him to outline what he classed as gay sex and how he would propose checking if students had participated in a sexual act, and if the proposed rule would also apply to students participating in heterosexual sexual acts.
Shelton posted to Twitter saying that the journalist had taken "poetic licence" with his response and people were not taking his viewpoint seriously.
"It would be good if alternative worldviews could be taken more seriously, instead of demonised & ridiculed. Debate would be better." Shelton said.
Journalist Michael Koziol noted that Shelton had been asked the question twice during his interview and his response had been very clear. Shelton said he had no recollection of being asked.
OIP Staff
---