Madonna Announces Collaboration with Alicia Keys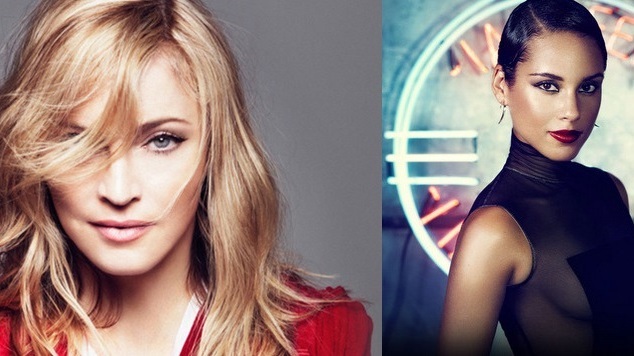 Madonna has announced a collaboration with Alicia Keys on her upcoming album.
The release date for Madonna's album, which will be her 13th studio record, is yet to be announced.
The pop icon praised Keys in a post on Instagram. Madonna posted an image in support of Keys' #WeAreHere project, after her new single 'We Are Here' which promotes a more peaceful world for children.
Alongside the image Madonna wrote '#wearehere Alicia Killin it on my record'.
Music producer Diplo also posted a similar photo supporting the campaign, as well as an image of himself working with Keys in the studio. Diplo also recently teamed up with Madonna to work on the song 'Bitch, I'm Madonna'.