Madonna reveals new single 'Beautiful Game'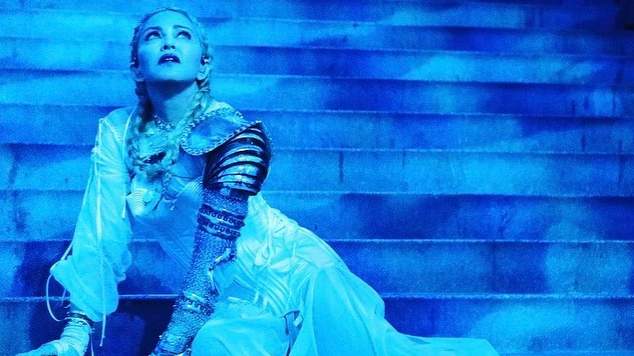 Madonna has announced she'll be releasing anew song Beautiful Game.
The singer first revealed the new tune when she performed at the Met Gala last week. Inside the exclusive VIP party at New York's Metropolitan Museum Madonna appeared on a staircase and performed Like a Prayer, the new tune and a cover of Leonard Cohen's Hallelujah. 
The song was produced by French producer Mirwais, who previously worked with Madonna on her Music and American Life albums.

Madonna's last album Rebel Heart came out in 2015 and utilised a large number of producers and collaborators including Diplo, Avicii, MNEK, Alicia Keyes and Kanye West.
The record was one of the lowest selling of Madonna's career, but performed well in Australia. Madonna toured Australia in 2016, which was only the second time in her career that the singer had ventured down under.
Since last working with Madonna for a few tracks on her Confessions on a Dancefloor album, Mirwais has been pretty quiet. He's put out tracks with British artist Uffie, and recorded with Fisher Spooner, but his output has been minimal.
Check out this video of Madonna at the Met Gala. 
---