Madonna Revists '80s Hit
Diplo has revealed that he got Madonna to re-record the vocals to one of her major hit's of the '80s to create a new 'dubplate' version of her hit with a shout out to his musical project Major Lazer.
Diplo played a snippet of the new recording to English DJ Annie Mac while she was visiting him to record her new BBC4 show 'Superstar DJ's'.
The popular DJ has been working with Madonna on her 13th studio album, there's no word if this recording is part of the new album or just something fun the pair created on the side. Diplo has said in interviews that he has created around seven tracks with Madonna and expects around five of them to made the album's final cut. Aside from Diplo, Madonna has been working with Avicii and Natalia Kills.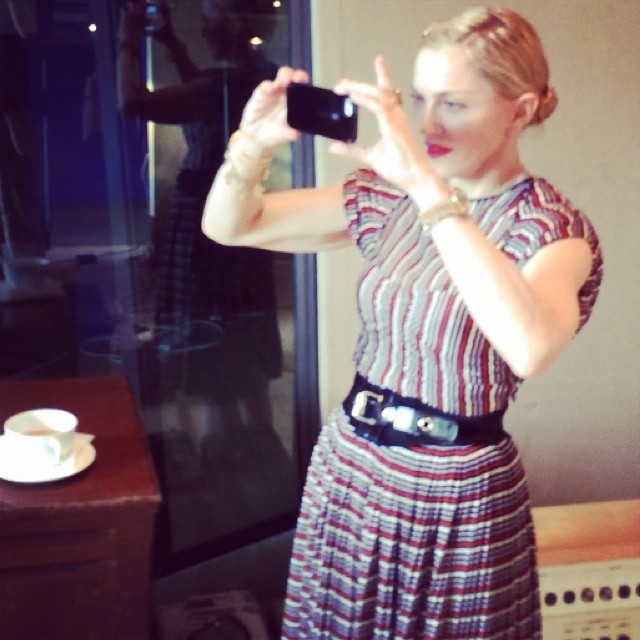 Earlier today Madonna posted a picture to her Instagram account with the caption "It was a sunny day in the studio. #livingforlove #lovesgonnaliftmeup" Which are possibly song titles from the new record.
The singer has regularly been releasing tip bits of information about the new record including a short clip of the London Community Gospel Choir, a symphony orchestra recording, sheet music and possible lyrics and song titles.  
OIP Staff