ManOnMan Rounds 14 + 15 – Some Big Changes Over 2 Weeks!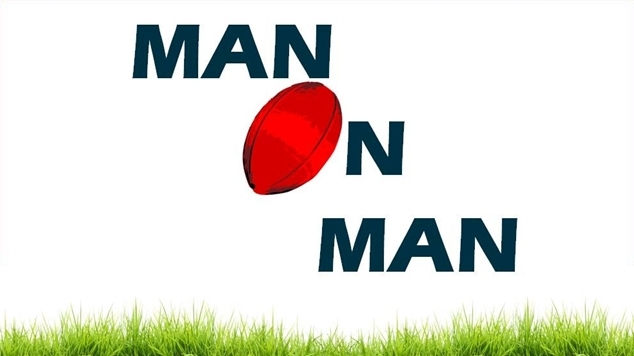 The Court Hotel's Jemma and Sav from Workout Savvy are still in the the top 2 positions, but there have been some distinct changes in our tally board over the past two weeks, some of our tippers moving briskly up the ladder while some others have unfortunately plummeted towards the bottom.
The Table

After this fortnight our top three tippers are all sitting more than pretty, flying above the rest of the competitors with points totalling in the 80-somethings! Our top spot still goes to Jemma from The Court on 89 points, although her massive gap between herself and ALL other tippers is slowly shrinking as second place spot goes to Sav from Workout Savvy on 85 points, with just 4 points difference the top spot can easily change in just one round. Shortly followed is Mr. Gay Aussie Selfies himself, Wayne, who closes the fortnight on 82 points. All three tippers are splitting hairs for the top spot!
Oskar and his cat Mmrr move up a spot at the end of the fortnight finishing on 77 points, closely followed by OUTinPerth's Ryan Boldison and Connections head cheerleader, BarbieQ, who moved up a few spots this week after scorring a wopping 8 out of 9 games correct in Round 15, both on 71 points. Closely followed is OUTinPerth's Ry Wri who also moved up a few spots this week after a successful fortnight of tipping finishing on 67 points. Shortly followed is The Court Hotel's leading lady Hannah Conda and RTRfm's Paul Van Lieshout (who has moved down the ladder a shocking 5 places this fortnight), both finishing up on 66 points. Our favourite local photographer and instablogger Claire Alexander also moves down a few spots this fortnight finishing up on 64 points, joint with The Court Hotel's Niel who has moved up a couple of spots.
In the bottom section of our ladder, DJ Perthonality and All Things Queer host DJ TimBee finishes onn 62 points, after a disappointing fortnight following his Record High Score in round 13, joined with Connections functions boy Matty Grosse. The Court Hotel's Bree Maddox, who has decided to use Home and Away to choose her tips now, moves up 2 positions and finishes on a draw with OUTinPerth editor Graeme Watson on 61 points. Dropping pack several positions is OUTinPerth's comedic journalist Sophie, who after a disastrous (harsh, but fair) fortnight of tipping finishes the fortnight on 59 points. And last but by no means least, proving that you can still be at the very bottom of the tipping ladder but still at the very top of your game is the forever sparkly Famous Sharron sitting at on 55 points.
The biggest dent to the scorring this fortnight came from the unexpected win from Adelaide Crows over Port Adelaide in Round 15, with only Andie and BarbieQ supporting the winning team!
Stay tuned for Round 16 updates coming very soon!