Marriage equality comes to the Cayman Islands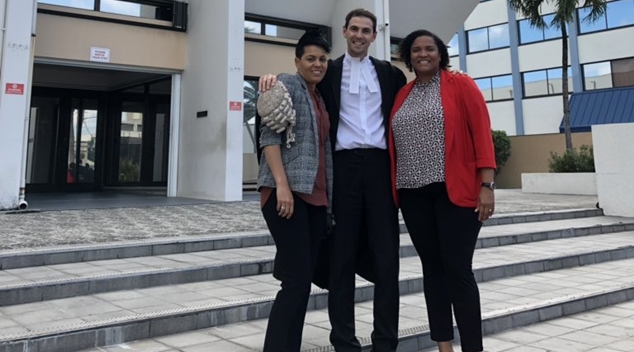 The highest court in the Cayman Islands has ruled that refusing a marriage license to same-sex couples is discriminatory, paving the way for marriage equality in the British Overseas Territory.
The Cayman Islands' Grand Court ruled last week in the case of Chantelle Day and Vickie Bodden Bush, declaring that the government should not have refused a marriage licence to the two women.
The Cayman Compass reported that Chief Justice Anthony Smellie declared that refusal violates the territory's constitution, using their constitutional power to redefine the Cayman Islands' legal definition of marriage to mean 'the union between two people as one another's spouses."

"The petitioners and their daughter are entitled to the indignities to which they have been subjected being put to an immediate end by the court," Chief Justice Smellie said of the decision.
"The possible desires of the heterosexual majority to maintain a perceived tradition of marriage of its liking or to impose dominant religious beliefs on the homosexual minority, cannot, as the extensive survey of the case law has shown, constitute valid justification."
Chief Justice Smellie's changes to the territory's Marriage Law under their constitutional powers immediately came into effect, and do not need to be passed by the territory's governor or parliament.
Chantelle Day said the result shows that "love wins."
"I am really happy that the right result was received today," Day said.
The Cayman Islands' Attorney General Samuel Bulgin says the government will take some time to consider the judge's decision and "think about how to move forward."
OIP Staff
Image:- Twitter
---