Perth Marriage Equality Rally Moves To Russell Square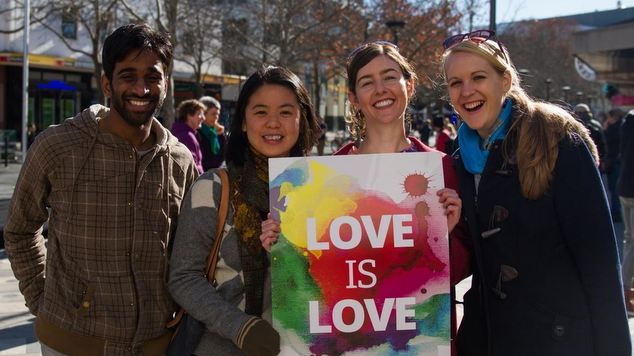 Due to the magnitude of the response from the Perth community, GetUp and Australian Marriage Equality are having to move the upcoming rally for marriage equality to a location with a much greater capacity.
The Love in Perth rally for marriage equality will now be hosted at Russell Square in Northbridge, as opposed to the Northbridge Piazza, as the event accumulated thousands of prospective attendees on Facebook overnight.
Love In Perth – Rally for Marriage Equality will be held at 1pm, Sunday July 5 at Russell Square (Cnr Shenton & James St, Northbridge). For further information, click here for the official Facebook event page.
OiP Staff
Read More
22-06-2015   Major Marriage Equality Rally Announced for Perth