Marvel confirm first LGBTIQ+ hero is in the cinematic universe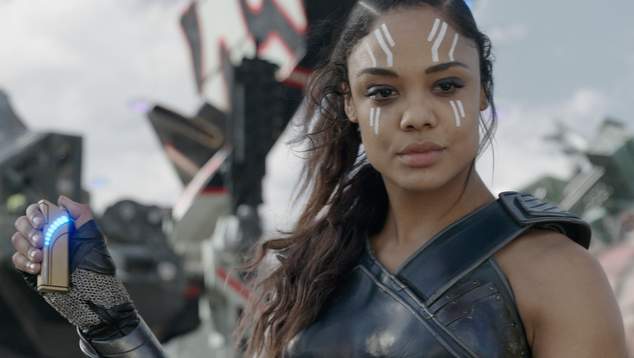 A lot of big news for comic book fans has been streaming out of last weekend's massive Comic-Con event in San Diego, including some welcome news for LGBTIQ+ fans of Marvel's expansive cinematic universe.
Bisexual actor Tessa Thompson says she has always played her character Valkyrie as bisexual, as she appears in the source comic books, and now fans can expect to see this represented on screen.
The fourth installation in the Thor series, which will see the return of beloved director Taika Waititi, was announced at Comic-Con over the weekend, and Thompson gave LGBTIQ+ fans what they were waiting for.
"As new king, she needs to find her queen," Thompson said of Valkyrie.
"That will be her first order of business. She has some ideas. Keep you posted."
Marvel Studios head Kevin Feige has since confirmed that Valkyrie's bisexuality will be explored in the upcoming Love & Thunder.
"The answer is yes," Feige told i09, responding to a question about Thompson's revelation at Comic-Con.
"How that impacts the story remains to be seen with that level of representation you'll see across our films, not in just Thor 4."
Avengers directors The Russo Brothers also teased at an LGBTIQ+ character in May, during an interview with EW Morning Live.
Whether fans can expect to see more LGBTIQ+ representation in Marvel's films will be discovered as the studio enter phase four of their record-breaking series – with films and TV spin-offs planned for release consistently throughout 2020.
OIP Staff
---