Marvel directors reveal a character we already know is gay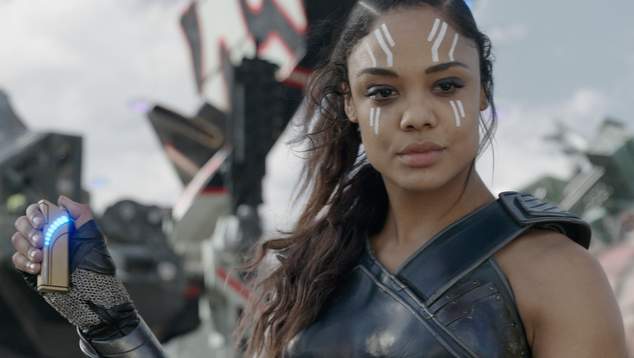 The Russo Brothers, directors of Marvel's Avengers films, have let slip that a character we've already met is set to come out as gay.
Speaking to EW Morning Live, Anthony and Joe Russo emphasised that a minor gay character who appeared briefly in Avengers: Endgame was the only the first out LGBTI+ character we've seen.
"It was an integral scene to show to show how the world was reacting to what happened at the end of Infinity War," Joe Russo said.
EW then asked the brothers to clarify if the Infinity War moment was the first gay character in Marvel film history.
"Yes, openly gay," Joe said.
"There've been insinuations about other characters' sexuality, but this is the first openly gay character."
EW then asked "who else is gay?"
"We're gonna find out!" Joe said.
"That's a story for another day," Anthony added.
Bisexual actor Tessa Thompson, who plays Valkyrie in the Marvel Cinematic Universe, has previously said she plays her character as bisexual.
Valkyrie is canonically bisexual in the comics, but has not been confirmed as a member of the LGBTI+ community in the films, or by the Marvel team.
Joe confirms that "there is a gay character coming up in one of their films, and I think Kevin [Feige] will make that announcement, I'm sure pretty soon."
OIP Staff
---