Matthew Mitcham ready to Twist and Turn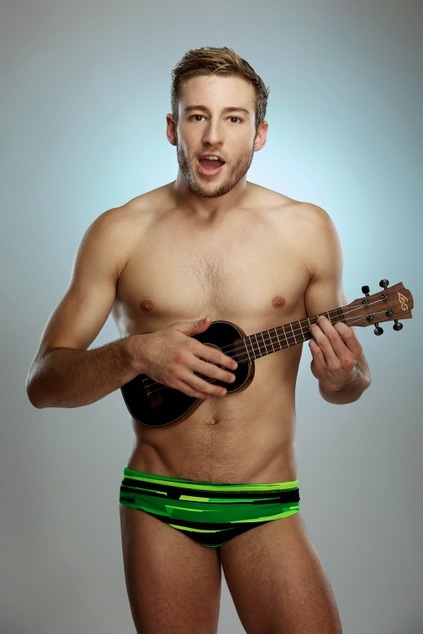 Matthew Mitcham arrived in Perth yesterday and is quickly getting ready for his two shows at Connections Nightclub tonight.
It's been a few months since Mitcham and his performing comrade Spanky performed their 'Twists and Turns' show which is based on Mitcham's best selling autobiography.
When Mitcham called OUTinPerth the pair were hanging out in Spanky's hotel room running lines.
"We're just doing quick line runs to make sure it's all fresh in our mind." Mitcham said, "We did in September in Sydney, and we did in Alice Springs in August – so it's been two months since we last performed."
Mitcham debuted the show at Fringe World in Perth in 2014 and returned earlier this year for a second run at the festival. Since it's opening night the show has been performed around the country at a variety of festivals. Now a seasoned cabaret performer Mitcham said he learned that preforming theatre was very different to sport.
"People love fuck ups really! It's not like diving, it doesn't need to be perfect. People secretly get little jollies out of moments that are human on stage. It doesn't need to be so perfectly choreographed to within an inch of it's life that it has no life left in it." Mitcham said.
"After we'd done the show the first twenty or thirty times, and we had it down, we started to relax a bit and started to be much more free with it. Now we use the original template of the show as a guide and let our own improvisation shine through.
"We throw new jokes into the show all the time, and it's really fun to see what new jokes and insults come out, we throw shade at each other during the show. I think we're a lot more comfortable with it now."
Mitcham and his colleagues will also be guest of honor in Saturday's Pride Parade.
"We're going to be sitting in the back of a convertible, practicing our Queen's wave, all three of us. I've told Spanky that he's not allowed to be in the back of the car unless he's in full drag get up."
"He's set himself the $10 op-shop challenge. He's going to find an op-shop in Perth and buy his entire outfit for $10 or less!"
Catch Matthew Mitcham's 'Twists and Turns' tonight at Connections. The first show is at 6pm, while the second show is at 8pm.