Matthew Shepard will finally be laid to rest two decades after his death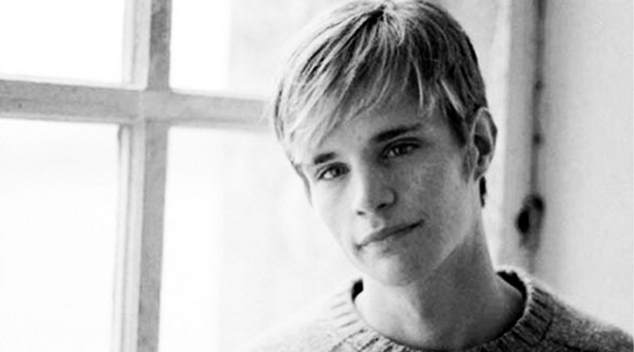 Two decades after his violent death Matthew Shepherd is finally being laid to rest. The 21 year old gay college student was violently murdered in 1998, a crime that sent shockwaves across America and lead to the introduction of gay hate laws.
Shepard was created cremated after his death but his parents were not able to give their son a final resting place as they worried that his grave would be vandalised and his remains desecrated. Now his ashes will be laid to rest in the crypt at the USA's National Cathedral in Washington.
Among the 200 people interred at the Cathedral is former US President Woodrow Wilson and author and disability activist Helen Keller.
In 1998 Laramie, Wyoming residents Russell Henderson and Aaron McKinney were arrested and charged for the murder soon after Shepard's death. The men had pretended to be gay to lure Shepard into a trap, where they proceeded to rob and brutally beat the young man – leaving him tied to a fence in a rural area.
Shepard was later found by a passing cyclist, who had believed from a distance that he was a scarecrow. It was too late for Shepard, who later passed away in a Colorado hospital at just 21 years of age.
His death become a pivotal moment in the USA's treatment of LGBTI people and the recognition of crimes that were motivated by prejudice.
One of the most notable responses to Shepard's case is the Matthew Shepard and James Byrd Jr Hate Crimes Prevention Act (or Shepard/Byrd Act) that passed US Congress in 2009. The bill passed after years of community activism and calls for stronger protections for minorities after the deaths of Shepard and James Byrd Jr – an African American man who was tortured and killed in 1998 by white supremacists in Texas.
The Shepard/Byrd Act was the first overhaul of the 1969 United States federal hate-crime law in decades, adapting the law to include crimes motivated by a victim's actual or perceived sexual orientation, gender identity or disability. The Act, signed into law by President Barack Obama, expanded the original law to give federal authorities to follow up on hate crimes that local authorities do not pursue and requires the FBI to track statistics on crimes motivated by gender and gender identity – as well as provided expanded funding to investigators.
Outside of government, Shepard's parents Dennis and Judy launched the Matthew Shepard Foundation. The non-profit organisation set out to raise awareness of discrimination, hate crimes and advocate anti-violence efforts. Matthew's mother Judy Shepard took to public speaking to tell her son's story, recruiting a team of activists to tour the country speaking on the impacts of hate in America. The foundation also runs an online support community and liaises with schools and youth institutions to provide support.
Matthew's story inspired myriad books, songs, films and plays as the cultural impact of his demise still echoes today. Moises Kaufman's 'The Laramie Project', a stage play which depicts the town's reaction to Shepard's death, was formed by collating hundreds of interviews from inhabitants of Laramie in the years following. The play was adapted for screen in 2002, and spawned a sequel in 2009 that looked back at Laramie 10 years later.
When he passed away his funeral was picketed by extreme right wing religious groups including the Westboro Baptist Church. The church's founder Fred Phelps said he wanted to build a monument that said "Matthew Shepard Entered Hell".
Matthew's mother Judy said their family had put a great deal of thought into where their son's remains could finally be put to rest.
"We've given much thought to Matt's final resting place, and we found the Washington National Cathedral is an ideal choice, as Matt loved the Episcopal church and felt welcomed by his church in Wyoming." Judy Shepard said.
"For the past 20 years, we have shared Matt's story with the world. It's reassuring to know he now will rest in a sacred spot where folks can come to reflect on creating a safer, kinder world."
OIP Staff
---