Remembering Matthew Shepard: Two decades later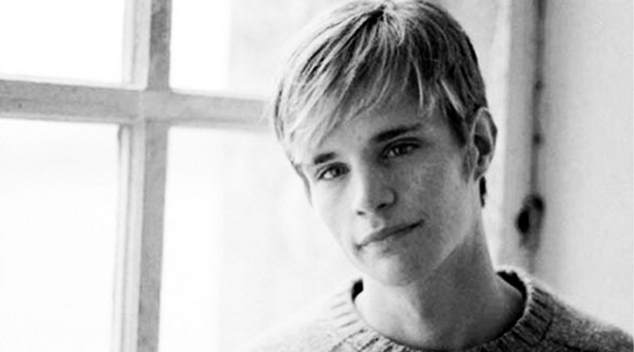 It was 2011 and I was working on a production of The Laramie Project at Curtin University when I was first introduced to the murder of Matthew Shepard: a young gay man who was robbed of his wallet, keys and shoes, pistol whipped at least 18 times in the head, burnt, beaten and left unconscious tied to a wooden fence in the cold rural plains of Wyoming.
On October 12th of this year it will mark the 20th year since Matthew's death shook America and turned its focus on hate crimes. Quickly, Matthew became the face of a heated debate, one that attracted the likes of Fred Phelps and his infamous Westboro Baptist Church to picket at his funeral and celebrity vigils to take place honouring his life and calling to action the nation for change.
It wasn't until 2009 that Obama signed the Matthew Shepard Act (The Matthew Shepard and James Byrd Jr Hate Crimes Prevention Act) into law which defined certain attacks motivated by victim identity as a hate crime. A lot of good has come from the tragic events of that cold October evening in 1998 for our community. Matthew's parents, Dennis and Judy Shepard, became advocates for LGBTI+ rights and opened The Matthew Shepard Foundation and this year Tectonic Theatre Company partnered with them to present a staged reading of Laramie: A Legacy on the 24th of September in New York combining original members of the cast and rising advocates and celebrities of the LGBTI+ community, amongst them Adam Rippon, Billy Porter, Mary Louise-Parker, Samira Wiley, Asia Kate Dillon and Randy Rainbow.
I remember buying Judy Shepard's 2009 biography The Meaning of Matthew and reading it backstage during rehearsals, in wracking sobs, as I researched further into the story of Matthew, and although being a full two years before I built up the courage to come out as gay myself, my politics certainly came out having worked on this production and it was a catalyst to live as my true and authentic self. Still today I grapple with questions nearly 20 years since the event.
In 2013 another biography by Stephen Jimenez came out called The Book of Matt: Hidden Truths about the Murder of Matthew Shepard which claimed that his death had less to do with him being gay and more to do with crystal meth and an addiction which plagued Matthew and his murderers.
Whilst this biography has been labelled revisionist and is widely condemned by many in our community, and certainly learning about this information myself my initial reaction was pained, I look back at an icon that has inspired so much for myself, for our community and for our rights and I wonder, if Matthew was an addict, if he was being pimped and abused and exploited, as were his killers, who may have known him and had sexual relations with him before that night, does that stop him from being my hero?
Matthew was an A-grade political science student who was HIV+ upon his death, he wanted to change the world, and he did. All sides of the story agree with that. As we look back on his life and his legacy I realise that perhaps the world has come so far in 2018 that our heroes no longer need to be perfect to fight for our freedoms, in fact they can now be human, and if Matthew was an addict and had sex for drugs then I hope we do not dull the light on that story because those in our community who struggle much the same deserve to be seen and they too deserve to be helped.
Kyle J Kash