Meet 'The Conners' – it's 'Roseanne' without Roseanne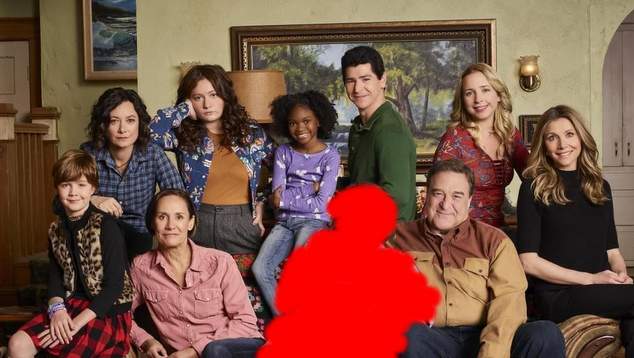 American broadcaster ABC has announced that the cast of TV show Roseanne won't be heading to the unemployment line after all.
Last month the show was axed after star Roseanne Barr tweeted a racist comment. Not only was the hit show axed, many broadcasters pulled classic episodes of the series from their schedules.
Now the show will be continuing on under a new name The Conners. Which see the adventures of Dan, Jackie, Darlene, Becky, D.J. and the rest of the family continue. The only person who won't be there is Roseanne.
Here's how ABC describes the series going forward; "After a sudden turn of events, the Conners are forced to face the daily struggles of life in Lanford in a way they never have before. This iconic family – Dan, Jackie, Darlene, Becky and D.J. – grapples with parenthood, dating, an unexpected pregnancy, financial pressures, aging and in-laws in working-class America. Through it all, the fights, the coupon cutting, the hand-me-downs, the breakdowns – with love, humor and perseverance, the family prevails."
The broadcaster said The Conners is a working title that may be changed before the next season of the show hits the air.
Roseanne enjoyed nine seasons on TV in the 1980's and early 90's before wrapping up. This year the show returned after a 20 year break and pickup the Conner family's story once again. An eleventh series has been planned before the sudden cancellation.
The latest season of the show introduced the next generation of The Conner family including Darlene's daughter Harris, played by Shameless star Emma Kenny, and gender non-conforming son Mark – who is quite fond of wearing dresses.
Originally ABC was reluctant to move forward with a spin-off series because it would have had to pay Barr for the rights to use the characters she originally created. The actor is understood to have waived her right to a payment, so allow the series to go forward. While Roseanne Barr won't be involved in the new series she will retain a credit as an Executive Producer.
OIP Staff
---