Melinda Schneider brings back her tribute to Doris Day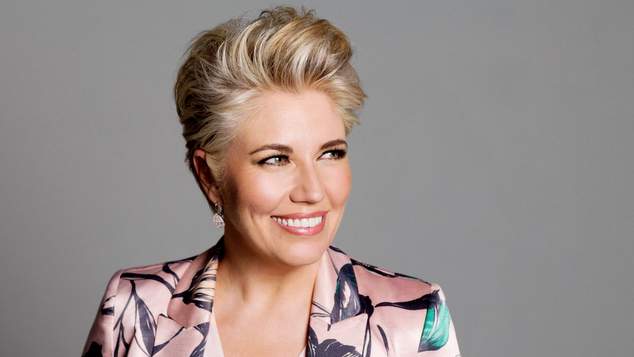 Melinda Schneider returns to the stage this September to pay tribute to the legendary Doris Day, who died earlier this year, aged 97.
Melinda will tour nationally from 1st September, 2019 taking in Adelaide, Perth, Brisbane, Sydney and Melbourne.
A legend of stage, screen and song, Doris Day died aged 97, leaving behind an incredible body of work, including iconic movies and unforgettable songs.
Doris Day, "the girl next door", had millions of fans around the world, none bigger than chart-topping Australian singer songwriter Melinda Schneider, who has recorded two albums of Doris' songs, co-written and starred in a theatre show based on Doris' life, and performed to sell-out shows celebrating Doris' work.
"I was so saddened to hear the news of the passing of the amazing Doris Day," Schneider said.
This nostalgic concert celebration will feature the wonderful 20-piece Young At Heart Orchestra and include such timeless hits as Que Sera, Sera, Sentimental Journey, Everybody Loves a Lover and Secret Love plus classic songs from the movies Calamity Jane, Love Me or Leave Me and The Pajama Game, as well as a number of Doris' big band standards.
Schneider's love affair with Doris Day started when she saw Calamity Jane when she was just eight.
"I thought she was the best of everything a woman can be, and when I grew up I wanted to be just like her," she said. "Whenever I revisit some of her old movies, I'm transported back to that place, a place of happiness and pure joy."
In 2010, Melinda released the acclaimed tribute album Melinda Does Doris – A Tribute To Doris Day, which debuted at #1 on the ARIA Jazz and Blues chart, remaining there for 9 weeks.
The following year, Melinda starred in her own hugely successful original theatre show, DORIS, Doris Day – So Much More Than The Girl Next Door, which she wrote with David Mitchell of Dusty and Shout fame. The show played to packed houses across the country, including a sold-out show at the Sydney Opera House Concert Hall in 2012.
Before the show was staged, Schneider sent Doris the script. "I wanted to make sure she was happy with the way we had portrayed her, and she came back giving me the thumbs up, which made me very happy."
Following the successful capital city seasons, Melinda created a concert production of the show, Melinda Does Doris: A Tribute to Doris Day, which has toured to appreciative audiences in cities and towns all around Australia.
In October 2016, Melinda released a second Doris album, Melinda Does Doris … Again – The Movie Songs. And in June 2017, she teamed up with Tom Burlinson for another sold-out performance at the Sydney Opera House Concert Hall as well as at Melbourne and Brisbane, celebrating the hits of Doris Day and Frank Sinatra in a show called Young At Heart.
Now Schneider is excited to pay her respects to the legendary singer one more time with a farewell concert tour.
A FAREWELL TO DORIS
TICKETS ON SALE FROM 28TH JUNE
Sunday September 1st Adelaide Festival Theatre
Friday 2nd September Sydney Sydney Opera House Concert Hall
Sunday 8th September Perth Perth Concert Hall
Friday 13th September Melbourne Hamer Hall
Sunday 15th September Brisbane QPAC
Source: Media Release
---