Milo Yiannopoulos' book deal cancelled after backlash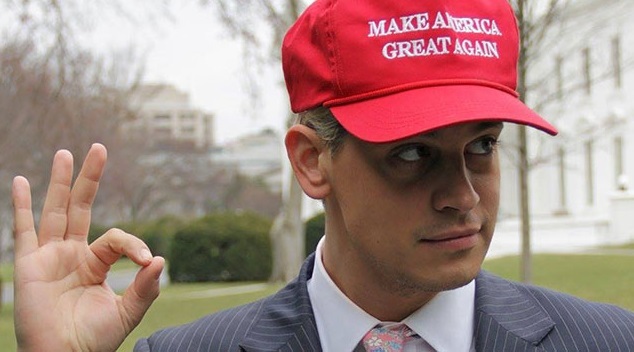 Brietbart editor Milo Yiannopoulos has had a controversial book deal cancelled by publisher Simon & Schuster amidst growing concern over unearthed speeches.
The far-right provocateur has been inundated with criticism after footage of Yiannopoulos joking about sexual acts with a Catholic priest and dismissing age-of-consent laws resurfaced online.
Simon & Schuster released a statement revealing that "after careful consideration, Simon & Schuster and its Threshold Editions imprint have cancelled publication of Dangerous by Milo Yiannopoulos."
Yiannopoulos has also been asked not to speak at a scheduled appearance with the Conservative Political Action Conference this week.
"Due to the revelation of an offensive video in the past 24 hours condoning paedophilia, the American Conservative Union has decided to rescind the invitation," CPAC Chairman Matt Schlapp released in a statement.
Yiannopoulos wrote on Facebook that he does not support paedophilia.
"I am certainly guilty of imprecise language, which I regret," he wrote.
The openly gay writer has been embroiled in controversy for some time, garnering negative attention for a financial advance on his now-defunct book deal and harassing African-American comedian Leslie Jones on Twitter, and became the subject of a violent video game.
The Washington Post has reported that senior Brietbart staff have begun discussions about Yiannopoulos' future with the publication.
OIP Staff