Ministerial gay sex scandal consumes Malaysian politics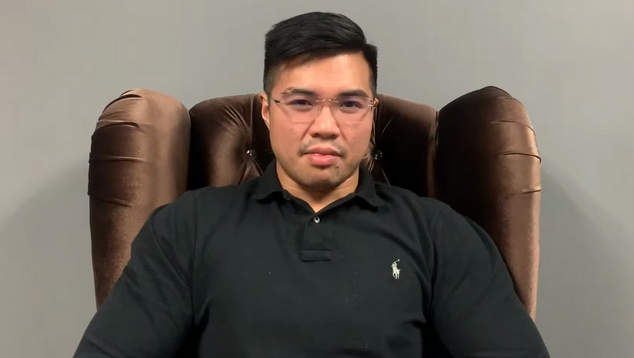 Malaysian political discussion has been filled with details of a gay sex tape allegedly involving a government minister.
The explicit video was shared through chat groups on the popular phone app WhatsApp, and alleges that one of the men in the video is a recognisable government minister.
Homosexual sex is illegal in Malaysia, a relic of Britain's colonial rule of the nation. Those found guilty of homosexuality can face up to twenty years in prison.
Today a government aide has posted a video to Facebook claiming he is one of the men depicted in the video. Muhammad Haziq Abdul Aziz said the video was taken without his knowledge, and was filmed in the minister's hotel room during a recent by-election.
Haziq did not directly name the minister as the other person in the clip, but called for the minister to be investigated for corruption.
"I urge the MACC (Malaysian Anti Corruption Commission) to investigate [the minister] for corruption. He is not an individual qualified to be leader,"
While the laws against homosexulaity are rarely enforced against citizens, they have also been used to discredit political foes.
Anwar Ibrahim who is currently the leader of the People's Justice Party has been charged with sodomy and corruption on several occasions and spent several years in prison, before being formally pardoned.
Political analysts say the current scandal is retreading a well worn path where politicians are discredited by accusing people of homosexuality. The scandal has also angered LGBTIQ+ rights advocates who argue that politicians should stop coupling together homosexuality and corruption accusations.
Malaysian LGBTI activist Numan Afifi, who has viewed the video, told Gay Star News he was "livid" about the situation, saying it was example of politicians playing a sick game with the scandal.
"There are real lives of young men, women, and others out there that have been deprived from basic livelihood and equal dignity simply because of their gender identity and sexuality" Afifi said.
"Then there are these politicians who trivializes our collective stories into a drama of corruption."
Afifi said it was disappointing that Malaysia politics automatically assumed that if someone was corrupt then they were also automatically judged as a sexually deviant person.
Haziq's claim that he is featured in the video has lead to calls for him to be expelled from the party, and to face charges via both Sharia law and the Malaysian court system.
While other politicians have called for a police investigation to ascertain if the minister accused of being in the video was involved.
OIP Staff
---