Did the apology need to include lesbians? Michael Mischin asks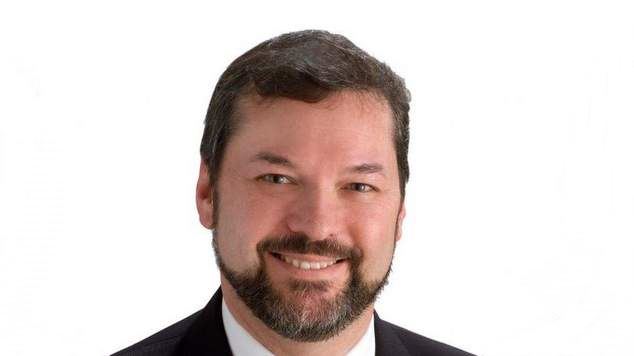 Western Australian Premier Mark McGowan delivered a historic apology to LGBTI Western Australians back in November last year.
At the time the Premier offered an apology on behalf of the government for past convictions for homosexuality, not only to those who fell foul of the laws, but those whose lives the threat of prosecution cast a shadow over.
Alongside the formal apology was a commitment to introduce legislation to expunge those convictions that occurred because of a person's sexuality. The bill cleared the lower house in February 2018, and last night the legislative assembly began a second reading of the bill.
Shadow Attorney General Michael Mischin questioned if the Premier's apology really needed to include lesbians, transgender people and the wider community.
"I am curious about the apology that was delivered by both the minister and the Premier of regret to the lesbian, gay, bisexual, transgender, intersex, queer community. I make two points about that. I am not sure why the Labor Party finds the need to lump individuals, who have been the subject of an injustice, into a community rather than apologise for the injustice caused to people whose convictions are going to be expunged because they would not be charged under those offences in the current environment." Mischin said.
"I am also at a loss to understand what lesbians have to do with this legislation, because it has nothing to do with them.
"No convictions, as far as I am aware, have ever been recorded in respect of lesbians. I can only assume that it has been lumped together simply for the sake of finding a community to apologise to."
The former Attorney General for the Barnett Government said during his time in the role a great deal of work had been done on developing legislation to remove the convictions, but he did not understand why it was necessary to apologise to a wider group, other than those who had been charged and convicted.
"It seems to me that the point of this bill is to relieve injustice to individuals, not to communities as such. I do not know whether the accumulation of people into communities is a trend that we ought to be pursuing." Mischin said.
Later in the evening as debate progressed The Greens MP Alison Xamon said the laws had clearly had an effect well beyond just the people who were arrested and charged.
"I think it is devastating that gay people were labelled as criminals merely for being who they were; merely for expressing their true selves. But to look at these numbers in isolation also denies the far-reaching social impacts that the presence of these laws had, not just on those people who were convicted, but indeed on all members of the lesbian, gay, bisexual, transgender, intersex community." Xamon said.
Xamon said that by meeting members of LGBTI groups including GRAI: Gay Rights in Ageing, and the Primetimers social group, she had gained an understanding of the wide ranging effect the laws had had on people's lives.
The Greens MP spoke at length about how older members of the LGBTIQ communities had shared their memories and insights with her.
"Some had some quite terrible stories to tell of being fired because they were discovered to be gay, while others were constantly afraid of being found out at work. These experiences had obvious ramifications in hindering career pathways, and had enormous impacts on people's confidence and sense of who they were." Xamon said.
Labor's Stephen Dawson said there could be no doubt that the laws created a culture of fear for all same-sex attracted people.
"There can be no doubt that gay men were forced to live in fear and in secrecy over the years. The laws forced many gay men underground and into the proverbial closet. It pains me greatly to know that careers were ended, that people were disowned, that families were broken up and, in some cases, lives were lost because gay men were convicted for consensual sexual activity—activity that should never have been considered an offence in the first place." Dawson said.
Stephen Dawson said LGBTI people had banded together and formed their own communities, and the effects of the former laws had been felt by all.
"As a community, we have shared many injustices over the years. We have shared discrimination, we have shared hurt and we have shared trauma both together and separately." Dawson said.
The bill has been moved to a committee stage for further debate on some proposed amendments.
OIP Staff
---