Missy Higgins looks back on her career to date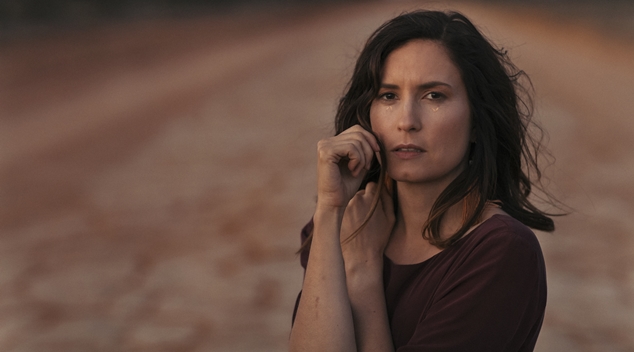 Missy Higgins has reached the career milestone of releasing a greatest hits album, it's a landmark that triggers several thoughts for the singer-songwriter.
"It makes me feel old." she laughs when we chat on the phone, "But I guess it makes me feel proud too. When I look back and I've had five albums now and a few EPs, so I've done quite a lot in this short life of mine. So I'm proud but it also makes me curious about what the future holds, is there another five albums in my future?"
For the new album Missy has included several new tunes, including her take on the Hunters and Collectors' classic Throw Your Arms Around Me. It's not that long since her album of covers was released, we ask why this tune didn't make the cut for that record.
"I don't know why it didn't, I think with Oz I wanted to feature Australian songs that hadn't been covered a lot, and this tune has, and I wanted to do the songs in a different way, with Throw Your Arms Around Me I don't do anything particular creative with it, I just love the song."
Missy began performing the song while supporting Ed Sheeran on his epic stadium tour of Australia.
"It's an epic song to sing to 80,000 people. I wanted something that the entire stadium could sing along with me. So it had to be something everyone knew the words to."
The other new songs are Run So Fast, which was written for a movie but actually never was used in the final cut, and Arrows a song Missy wrote as a wedding gift for her husband.
"It's about all the journeys both of us have taken to finally get to a place where we have found each other, and all the bumpy experiences we have had a long the way. There's a lot of arrows in our life. We got arrow tattoos when we got engaged, and our son's middle name is Arrow." Missy said.
"It is a pretty personal song, but then all my songs are personal. That's what makes a good song. When you've dug the deepest, when people listen to that they can feel it, when you make yourself vulnerable."
In February Missy Higgins will be playing a show in Kings Park with John Butler. While Butler got his start as a busker, Higgins shared that her early forays into busking we not as successful.
"I was more an open mike kind of girl, but I did a little bit of busking when I was younger, with my oboe at the local mall. When I was about fourteen I used jump up with my brothers band and sing a few jazz tunes."
From busking with an oboe to leading stadiums in song Missy Higgins has been on one hell of a journey. Catch her at A Day on the Green on Friday 1st February. The Special Ones is out now.
Graeme Watson