Model Hanne Gaby Odiele advocates for intersex awareness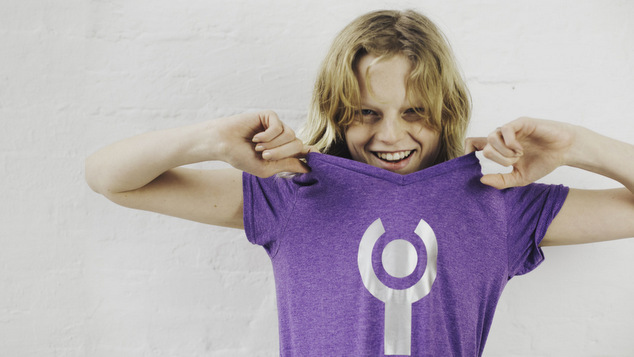 Top fashion model Hanne Gaby Odiele has shared that she is intersex and hopes that by speaking out about her own experiences she can increase awareness of issues affecting intersex people.
The Belgian model has starred in advertising campaigns for Dior, Alexander Wang, Mulberry and Balenciaga and is one of the world's top runway models.
Odiele lives in the Chinatown area of New York and is married to model John Swiatek.
The 29-year-old was born with internal testes and without a uterus or ovaries due to a condition called androgen insensitivity syndrome.  People with AIS are genetically male, but the external appearance of their genitals may be female or somewhere between male and female.
Odiele has teamed up with InterACT, an organisation that aims to increase awareness of intersex issues.
"Like so many others I've suffered physical and emotional harm because I was born with a body that isn't clearly 'male' or 'female.' I'm proud to join interACT as we fight to stop unnecessary surgery and other harmful treatment on intersex kids." Odiele said.
She said she was particularly interested in encouraging parents not to subject their children to unnecessary surgery.
"I have reached a point in my life where I feel ready to share this important part of who I am," Odiele said. "It is time for intersex people to come out of the shadows, claim our status, let go of shame, and speak out against the unnecessary and harmful surgeries many of us were subjected to as children. Intersex children born today are still at risk for these human rights violations. I will use my voice and platform to help end such abuses."
Check out Hanne Gaby Odiele's video message below.