Monday Book: Delicious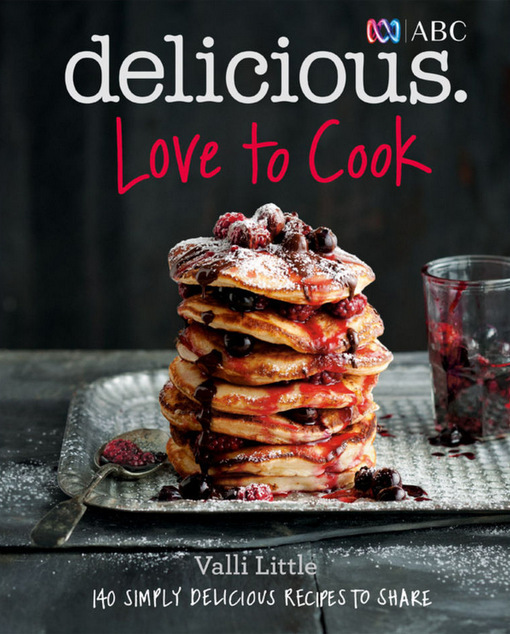 Delicious. Love to Cook
by Valli Little
ABC Books
The ABC delicious cookbooks have been around for a few years and the outstanding things about them are that all the recipes have minimal ingredients, are easy to follow and are accompanied by great pictures of the final products.
This time Valli Little has been inspired by new products and ideas. Her dishes still taste amazing without too much effort but each one has a twist with an interesting new ingredient such as togarashi (a Japanese spice mix), harissa paste, truffle oil, quatre spices, panko breadcrumbs and kecap manis.
There are some rather exotic recipes such as Bacon Jam, made with bourbon and espresso coffee, and the secret ingredient in the Bolognese Sauce is to die for … and will make your dinner party an instant success.
An excellent addition included in the 140 recipes is instructions for great essentials for the pantry such as mayonnaise, pesto, pizza dough, onion marmalade, preserved lemons, lemon curd, sweet chilli sauce and fruit mince for all those Christmas goodies.
There's a section of festive recipes that includes Last minute Christmas Puddings with Salted Caramel and Brandy Butter and Iced Yoghurt Parfait with Spiced Cherry Sauce. Menus at the end of the book mix and match recipes for midweek entertaining, alfresco lunches and family gatherings.
Sharing good food with friends and family is one of life's great pleasures. Race out and grab Love to Cook for yourself, and one for a friend.
Lezly Herbert
Click on the image below to visit more stories from our BILIOPHILE collection.