Morrison says voters don't care about gender identity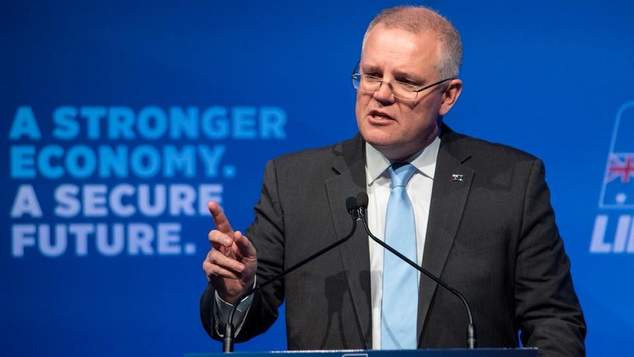 Prime Minister Scott Morrison says he'll win next year's federal election because he's more in touch with what the Australian people care about. In an interview with the Daily Telegraph, the Prime Minister said Australians were not concerned about gender identity.
The PM said the seats in Western Sydney were traditional Labor voting areas that the coalition could win at the next election saying the the Liberal message "resonated" in these suburbs and the Labor party had taken them for granted.
Scott Morrison said people in Sydney's outer-suburbs were often discouraged by the "caustic" nature of political debate and were too busy working hard to get involved in issues that didn't directly affect them.
"It goes through a lot of the identity issues and identity politics you see in Australia. I don't think, frankly, most Australians are terribly focused on that. Even the great issues around climate," Morrison said.
On Thursday the Prime Minister released the Ruddock Review into religious freedom and announced a new Religious Discrimination law would be introduced as soon as parliament returns in the new year.
The Prime Minister framed the government's long awaited response to the report as a way of supporting multicultural communities and new immigrants.
"Those who think that Australians of religious faith don't feel that the walls have been closing in on them for a while, they've clearly not talking to many people in religious communities or multi-cultural communities in Australia."
The Prime Minister highlighted Western Sydney as one area where he'd encountered people who were deeply concerned about their ability to express their religious beliefs.
"They said they left where they came from, to come to Australia because of religious persecution in the countries they were leaving. Only now they feel to be facing the same sort of limitations to how they practice their religion in this country, and that made me incredibly sad – that one of the great liberties that Australia has always been known for, in perception, and indeed in their mind in fact, is being curtailed." Morrison said.
Scott Morrison said that to be a supporter of multicultural Australia you also needed to be a supporter of religious freedom.
"If you support a multicultural Australia, then you'll be a supporter of religious freedoms. You'll understand that religious faith is synonymous with so many ethnic cultures here in Australia. You can't know where one stops and the other starts. It's a way of life, and that way of life as part of a harmonious Australian culture overall is critically important for our continued success." Morrison said.
During last year's postal survey electorates in Western Sydney recorded the highest level of opposition to allowing same-sex couples to marry.
Yesterday Assistant Treasurer Stuart Robert announced the federal government would step in and stop state governments from changing the way gender is recorded on people's birth certificates.
Describing the debate as the "identity wars" Robert said it was essential that the government knew every individuals biological gender.
"We need to know who are men, who are women." Robert said arguing that birth certificates were essential for the work of the Australian Bureau of Statistics and the planning of infrastructure, education and health services.
OIP Staff
---