Assistant Treasurer Stuart Robert to fight "identity war" over birth certificates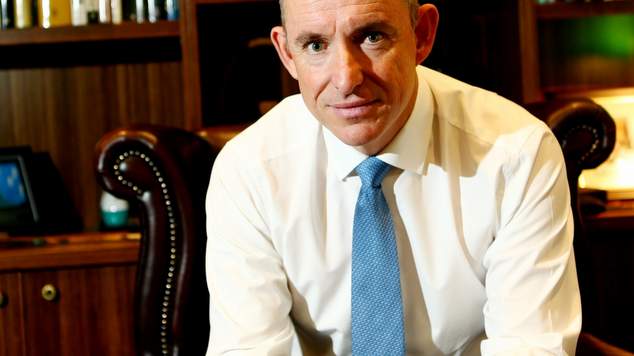 The Morrison government has announced it will introduce legislation compelling states and territories to include gender on birth certificates.
Assistant Treasurer Stuart Robert said the proposals being put forward by the state government's which would see gender being optional on birth certificates was "madness" and he vowed to intervene. Robert described the proposals as an agenda being driven by "the looney left" that would "screw up" all future planning across the nation.
Robert said that the entire work of the Australian Bureau of Statistics (ABS) would be ruined if gender was not on people's birth certificates.
"It's not just reckless, It's madness." Robert told Sydney radio station 2GB on Friday. "The entire ABS that reports to me, the bureau of stats, provides all the data to all the state and federal bodies, including statutory bodies, to do all the planning.
"Where hospitals go, where schools go, where fertility clinics go, where women's sexual health clinics go, and I suggest that its a little difficult to do that planning if…birth certificates don't record the sex as male or female." Robert said.
Robert said if the practice of not documenting people's gender spread into other things like the national census the government would have difficulty in provide health services.
"When it comes time for the commonwealth to provide funding for cervical cancer vaccines for example, exactly how many do we order? If we actually don't know how many women we're trying to protect."
The Assistant Treasurer said people should be aware that cervical cancer affects transgender men.
"Cervical cancer doesn't care how you identify, it just cares if you've got a cervix or not." Robert said, insisting that the government needed to know every Australian citizens biological sex. "We need to know who are men, who are women, so we can plan properly."
"I'm sure there's a drive from the loony left that wants to see all sex removed from every document and allow people to identify any sex they want to be." Robert said describing it as "an identity war".
"I'm not going to sit by and allow states to utterly screw up our planning regime because of a drive to allow boys and girls to call themselves something else." Robert said.
Legislation changing how gender is recorded on birth certificates has been passed by the Tasmanian lower house, and the Northern Territory is also considering legislative changes. The Western Australian government had been considering similar moves but has now announced that it won't be removing gender from birth certificates.
Tasmanian transgender rights advocate Martine Delaney said the comments put forward by the Assistant Treasurer showed an alarming level of incompetence, describing his comments as a misinformed attack.
"Mr Robert is wrong to say the Tasmanian proposal will remove gender from birth certificates, when in fact it will make gender optional."
"His more serious error is to say this has any implications for the collection of important statistics, because all the statistics he refers to will continue to be gathered and available."
"Mr Robert has displayed such gross ignorance and incompetence about this simple issue that he should resign or be sacked." Delaney said.
Speaking to The Mercury Delaney said the Assistant Minister had shown an ability to open his mouth and put both feet in it.
OIP Staff
---