Much Ado About Nothing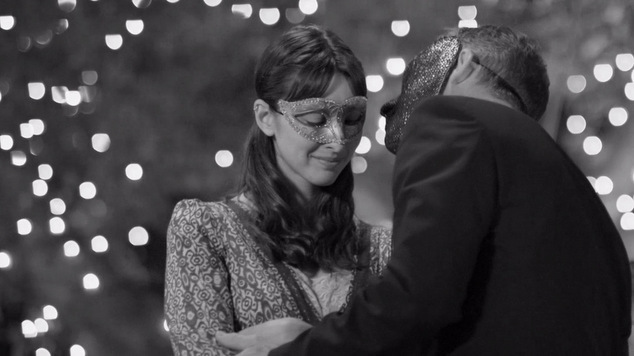 The Lotterywest Film Season of the Perth International Arts Festival begins this week. The Somerville auditorium at the University of Western Australia and the Joonadulp Pines will each show a film weekly until mid April showcasing the best cinema from around the globe.
This week at the Somerville, Joss Whedon's 'Much Ado About Nothing' is the opening film. Whedon delivers a modern take on Shakespeare's play setting it a Santa Monica Mansion. In fact the mansion is Whedon's own, the entire film was shot at his house, with a handheld camera, while he was on a post production vacation for a Hollywood blockbuster.
The film is visually stylish, reminiscent of a Herb Ritts photograph or a Bruce Weber fashion shoot, it's all in stark black and white and the character all look slick in their suits and designer fashion. The house is filled with classic furniture and the guests attend parties filled with cocktails and chanteuses.
There are some great moments of subtle visual humour in this telling of the timeless tale, and the transition from 16th century Italy to the modern day works well. The story of lovers Benedick and Beatrice and Claudio and Hero remains largely the same. However getting into the Shakespearean dialogue took some time.
While this film is certainly a quality presentation of the story, I found myself desperately wanting to re-watch the Kenneth Branagh version from 1993, which is probably a better – although more traditional – take on the script.
Much Ado About Nothing is at the Somerville Auditorium until Dec 1 and then shows at the Joondalup Pines from Dec 3 – 8.