Musical Heroes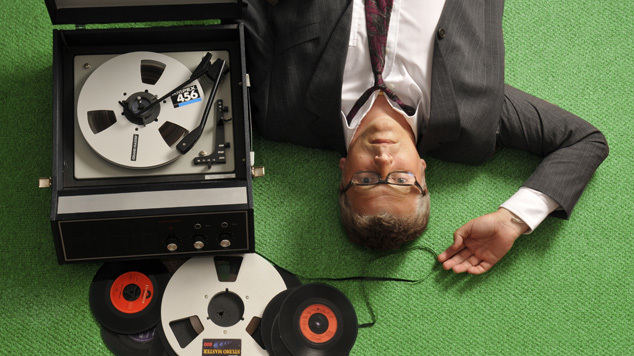 DJ Greg Wilson is heading to Australia this month. The man behind the 'Credit to Edit' compilations is one of the hardest working DJs about combining remix work, constant touring and a side role as a prolific music writer. For his Perth shows Wilson is supporting George Clinton, Parlimant and Funkadelic.  Speaking to OUTinPerth Wilson told us that George Clinton and Parliment have always been amongst his musical heroes.  
"Going back to when I was sixteen, one of the first important records I ever bought was 'Mothership Connection' ", says Wilson. "That had a huge impression on me."
Wilson says he's looking forward to the gig and notes that George Clinton is one of those rare people who really deserve the title of icon and legend. "He's one of the key figures in black music of the twentieth century."
Wilson himself has had a noteable career, coming up in the Northern Soul scene of the 70's, he was a resident DJ at Manchester's The Hacienda, before giving up DJing in the mid 80's to head into the production of early UK electro. After a nearly 20 year hiatus from DJing he returned to reclaim his spot of one of the best DJs in the world.
Wilson credits his diverse log of music to his upbringing. "Having an older brother and sister who were buying 7inch records almost exclusively of black artists… that was my first love in terms of music and I always loved pop music as well", said Wilson, "When I moved into DJing a few years later that was the predominent music in clubs and discotheques."
Speaking to Wilson you can't help but feel his love for all forms of music as he discusses how music can affect politics, culture and ultimately change the world.
Greg Wilson supports George Clinton and Parlimament at Metro City on Thursday March 7. Log on to www.outinperth.com to listen to our full conversation with
Greg Wilson.
Graeme Watson