Musician John Grant still believes love is magic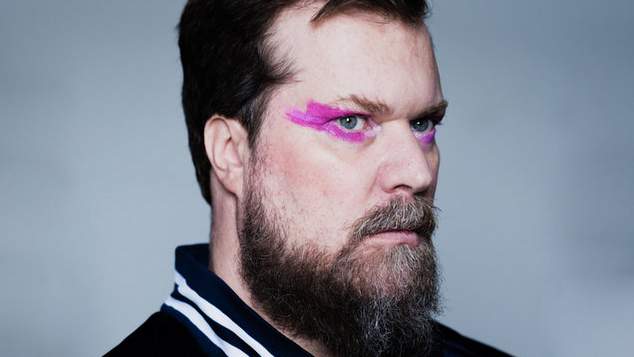 Since his alternative rock outfit The Czars broke up in 2006 John Grant has been on a journey of transformation. Musically he's gone from indie rock to electronic art-house and his new record Love is Magic is quirky, unpredictable and enthrallingly interesting.
As time marches on Grant is increasingly more open about his thoughts on a wide range of topics. In recent years he's come out both as a gay man and as someone who is living with HIV, and a few months ago he celebrated his 50th birthday, but while other artists might be touring and playing fan favourites John Grant is just getting more intriguing as time goes on.
As we begin chatting John first offers an apology. Last time we spoke back in 2015 after the release of his last album Grey Tickles, Black Pressure, he said he hoped to play a show in Perth soon.

"Why haven't I played Perth yet? I'm disgusted by that!" he declares without any prompting. "It's ridiculous…it's pretty pathetic. I want to go to Brisbane, I want to go to Perth, and all sorts of places that I don't even know. "
With a new record in the offering he's being doing hundreds of interviews with journalists around the world but John Grant remembers what we chatted about last time with astonishing recall.
"If I'm going to write songs like song number six on my new record, maybe I won't become as popular as I need to be to tour all of Australia." Grant rationalises.
While his new record is filled with bold sounds, unexpected topics and quirky tunes, the sixth track is instantly memorable for its title. It's called Smug Cunt.
"People won't play things if you use that language, so that does get in the way of your popularity, if people don't hear the songs."
"The people at my record label are quite supportive, and that's the way it should be." Grant said, but admits some eyebrows were raised about the song's name.
Also on the new album is a tune about Chelsea Manning. Grant said he was fascinated by the former intelligence officer's story.
"I'm fascinated by her story, and observing someone who has such a heavy burden on them, who's trying to do the right thing, and had to go through what she had to go through, and in such a public way." Grant said.
"Transitioning in prison, making it through all of that, I'm fascinated by people who go through these incredible trials and make it through it. She showed such strength and resilience.
We note that Grant and Manning have something in common. Chelsea Manning has never been to Perth either, because the Australian government wouldn't grant her a visa for a recent speaking tour, citing her criminal history.
"It's ironic and funny." Grant said at hearing the news of Manning's Australian rejection. "Originally you could only get into Australia if you had a criminal record."
Love is Magic is out now.
Graeme Watson, image Shawn Brackbill 
---