Nana Mouskouri Delivers Exceptional Performance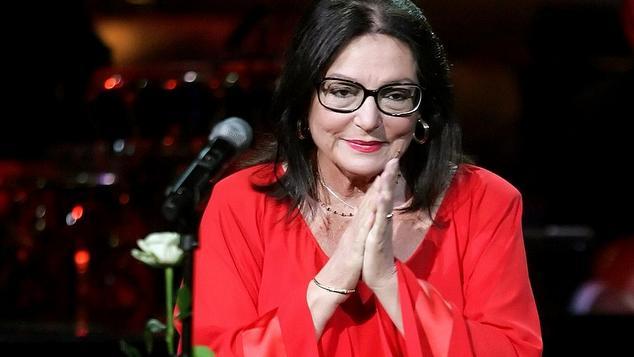 Nana Mouskouri, at 80, is doing what she loves the most – singing to an adoring audience and showing that without a doubt she still has an undeniable talent to share.
Mouskouri's one night only appearance at the Perth Concert Hall was  to a sell out crowd. Predominately an older audience, but with a sizable contingent of younger people who were clearly taking their mothers out for the night.
The support act Alfredo Malabello took to the stage and sang a few songs to a backing tape. It was a disappointing performance, akin to watching karaoke, albeit with someone who could sing a decent tune.
After a short interval the lights dimmed and a giant video screen played an intro showing the highlights of Mouskouri's long career that started in the late '60s. When the great lady took to the stage to a huge round of applause their was a real appreciation of the magnitude of her career. With over 300 million album sales during her career, there a few artists of this calibre.
Mourkouri greeted the crowd suggested that her and her four piece band would start at the beginning and work their way through her repertoire up to some of the more recent things, and so began an journey through a thoroughly eclectic mix of songs.
We heard songs Mouskouri is well known for like 'Turn on the Sun', Simon and Garfunkel's 'Scarborough Fair', Joni Mitchel's 'Both Sides Now' alongside traditional Greek songs, tunes from Edith Piaf and an operatic number.
Mouskouri was impressive as she switched from classical to jazz, folk through to traditional ethnic songs.
There's no denying Mouskouri's voice shows the signs of ageing, but being serenaded by her grandmotherly tones was the sweetest lullaby – and her singing is still superior to many a younger artist treading the boards.
Mouskouri said that she was here to share many love songs with the audience and it was a pleasure to hear one her most romantic tunes 'Only Love'.
As Mouskouri took a moment to sit down during the show she joked that it wasn't the stool creaking, but her. She spoke to the audience about her childhood and growing up in post-war Greece where her father operated an outdoor cinema. The tale lead into a selection of music from films including 'Smoke Get's In Your Eyes' and 'Somewhere Over the Rainbow'.
While the show was heavy on nostalgia, as one would expect, the singer also spoke about her love of newer singers noting the passing of Whitney Houston and Amy Winehouse. Mouskouri's rendition of Winehouse's 'Love is a Losing Game' was an unexpected inclusion.
As the show due to it's conclusion the standing ovations were many, the applause was thunderous and the Mouskouri lead the crowd in a sing-a-long of the 'White Rose of Athens' before returning for several encores.
This was an exceptional show.
Graeme Watson. Nana Mouskouri played the Perth Concert Hall on Sunday April 19th, 2015.