'Neighbours' airs historic same-sex wedding of David and Aaron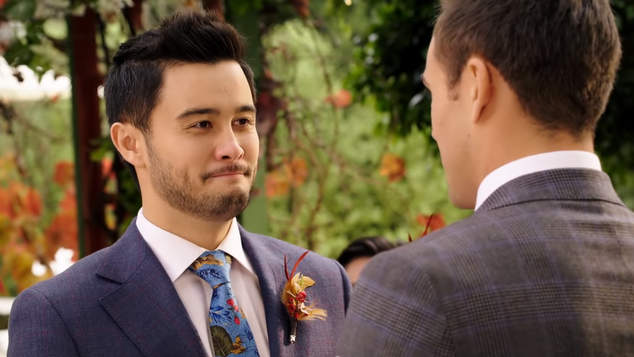 Long running series Neighbours has made history as the first Australian drama to include a same-sex wedding since marriage equality was achieved.
On Monday night's episode David and Aaron's long journey to the alter came to an end when they stood for celebrant Jemima Davies-Smythe, played by Magda Szubanski, and said their vows.
Actors Takaya Honda and Matt Wilson who respectively play David Tanaka and Aaron Brennan have shared their excitement about the landmark episode.

Honda has described the episode as a highlight of his time on the show saying it was an absolute privilege to be a part of a moment in Australian television history.
"There have been so many parts of David's story that have given me a great sense of pride and which have been an absolute honour to portray; from discovering Paul was his dad, to his coming out to now marrying the man of his dreams in what will be the first legal gay wedding on a drama." Honda said.
Now we can hope David and Aaron live happily ever after, but they do live on Ramsay Street so anything could happen.
OIP Staff
---