Bibliophile | 'Never Have I Ever' plays a thrilling game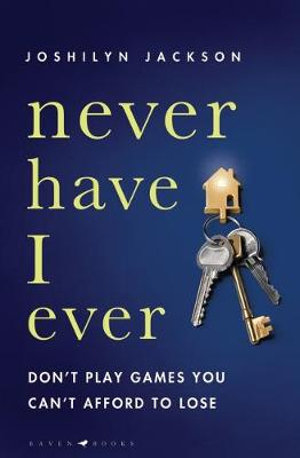 Never Have I Ever
by Joshilyn Jackson
Raven Books
The game began innocently enough when the book club was meeting at 42-year-old Amy Whey's house. Going around the circle, everyone had to confess to the worse thing they had done that day, then that week. Adding ample amounts of alcohol meant that some of the confessions were quite scandalous and potentially disruptive for the small community.
The game was introduced by Roux, a glamorous new-comer to the neighbourhood, who had invited herself to join the women of the "brain dead mummies book club". Hosted by Amy, her close friend Charlotte chose books that explored long dead social mores of ladies in society. Amy would have liked a more risky author such as Margaret Atwood but alcohol and Roux's game seemed to have spiced things up.
The cover of Never Have I Ever reveals "lied, cheated and killed" in a certain light, and Amy refuses to play the game. Amy has created a perfect family with husband Davis, teenage stepdaughter Madison and baby Oliver, and now her "bad, black days" could take that all away if anyone was to find out about her ticking all the boxes.
Roux seems to know enough of Amy's secrets to blackmail her and she is in the business of ruining people's lives, or getting paid enough money not to. What is interesting is that Amy breaks all the rules of what to do when being blackmailed. She doesn't go to the authorities, she does confront the blackmailer and it seems that she intends paying her so she will go away. Meanwhile Roux's teenage son Luca is getting dangerously friendly with Madison and that further adds to the complications.
What results is a pulse-racing psychological game of power plays. It seems to plumb into the reader's worst fears as the stakes become more and more unmanageable and the potential for real damage spreads. Continually out-maneuvering each other with shocking twists, this book is difficult to put down.
Lezly Herbert
---