A New Direction for Pride WA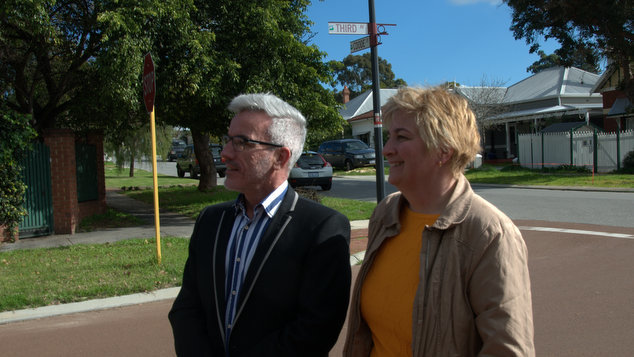 Pride WA are planning to make some changes, and the first of these steps includes implementing the recommendations of a recent strategic review to see how the organisation can put its best foot forward while still maintaining its rich history. We chatted to Pride WA Committee Member Graham Lovelock and Co-President Michelle Rigg about what the future holds for Pride.
One of the components of the strategic review included surveying community members to see what they felt were Pride WA's strongest elements and what needed to change. "It told Pride as an organisation that the communities still wanted Pride and there was a need for Pride, that was always a question as to, where was Pride spaced in the community. It's also given us five key objectives to work on as far as our strategic plan goes for the next 2 to 3 years which is moving the organisation into a space where it is a sustainable and properly structured organisation." said Rigg.
One of the issues the committee discovered in the process of reviewing the organisation was whether or not Pride WA should focus its efforts on advocacy of LGBT rights or the cultivation of quality arts and culture events for the queer community.
"It came through very strongly from other groups around the country that you can really only be one of either, you can't successfully be both." Graham Lovelock said. "Through the whole process it really became clear to us that the move forward for Pride was to become an arts, culture and community based group, and that's not saying that Pride is no longer interested in the rights or the freedoms of the LGBTIQ community, it is, it's intrinsic with everything that we do so all of the events and all of the activities and work that Pride does will highlight that work but it's not Pride's core purpose to be an advocacy group any longer."
Lovelock and Rigg said that they felt there was a need for an LGBTIQ human rights group in WA since the Gay and Lesbian Equality group (GALE WA) disbanded, but that Pride WA would not take its place. "Pride will have a space in that group- it won't be part of Pride's core objectives but it will be a member in that space." said Rigg. "it's arts and culture and it will benefit all those human rights and plus the community groups within that arts and culture as we can in that fit but the organisation can't be everything, it's just not practical."
This year's Pride Festival celebrations will also be going through some changes. Notably, this year's Pride parade will be held in the evening again, and it will be scheduled closer to the end of the festival. "We went back to the traditional night time parade because spectator wise the vibe in the community just seemed that way inclined." Rigg said. The committee is hoping to include a variety of events including film, music, theatre and cabaret. "From Pride's perspective our arts and culture mandate isn't about running parties. It's about putting on good quality top events that relate to our community and that we can fight for and encourage the rights and freedoms of people within our community within that space."
PRIDEFEST 2014 will be staged from 14 to 23 November with the theme 'Reflect, Rejoice and Renew'. More information available at www.pridewa.com.au