New film project from the YMCA looks at youth mental health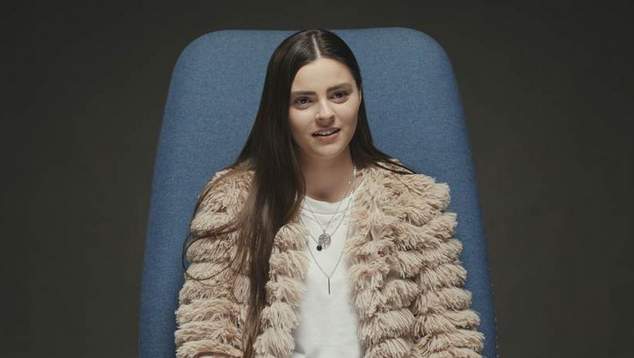 A new film project from the YMCA explores youth mental health, a series of short films will appear on public screens around the city this week.
To support awareness for Mental Health Week, YMCA Change Agent Martin Johnson approached Youth Focus as part of a local project to give young people a platform to speak up about mental health.
The YMCA Change Agent Program is an International Leadership Development scheme that focuses on projects to positively impact the lives of young people in the world. The program is coordinated by the World YMCA, and engages young leaders in training and development opportunities, projects and initiatives on a local, national and global level.

Driven by personal experience and a passion around mental health, Martin sat down with seven young Australians to discuss their mental health experiences, personal challenges and how they could reduce the stigma. Consequently, Inside Our Minds, a series of short films, launch on Sunday 6th October.
Johnson shared that knowing other people faced similar challenges was central to his own personal experience.
"I believe one of the things that would have helped me when I was struggling is more awareness that I wasn't alone and other people felt similar. We know young people listen to other young people so it's important that voice is heard by those who need it." Johnson said.
"I was blown away how brave and honest the young people were, and it was an honour to work with them and be able to share their stories. Hopefully these short films will help other young people know there's help and they're not alone."
Ross Kyrwood, YMCA WA Chief Executive Officer, said the project was an opportunity for the organisation to show that mental health was a focus issue.
"What I love about this project is it gives us an opportunity to listen to young people about something that's really important to them and is equally important to us. I look forward to seeing how Martin's project helps raise awareness on this essential issue."
Allison, a young person featured in the campaign said she was eager to share her experiences in the films.
"When I heard about the chance to be in these videos, I thought it was an amazing opportunity to shed some light on mental health. I'm grateful to share my story in the hope it can reach someone who needs to hear it".
Inside Our Minds will be shown on Yagan Square's digital tower from Sunday 6 October to Saturday 12 October. It will also be shown at Northbridge Piazza, Belmont Film Festival, Curtin University, North and South Metro Tafe and City of Stirling throughout Mental Health Week.
Source: Media Release
---