Manchester's new Lord Mayor quotes ABBA at inauguration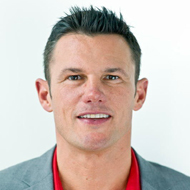 Carl Austin-Behan is the new Lord Mayor of Manchester, the first openly gay man to hold the role.
At his swearing in ceremony the new Lord Mayor promised to do his best, quoting camp music legends ABBA.
"I'm going to do my very best and it ain't no lie.
"You're going to take me to the test and you'll let me try. Take a chance on me." the new Lord Mayor told his fellow councilors of the English city.
The lyrics come from ABBA's 1978 single 'Take a Chance on Me' , which was also a hit for Erasure in the 1990s.
It's not the first time the song has been used in a political context, former US Republican President candidtae John McCain used to play the track at his political rallies.
Carl Austin-Behan was the winner of the Mr Gay UK competition back in 2001. The former air force serviceman was forced to resign from his role in the RAF over 20 years ago when they had a strict policy against gay personnel.
Austin-Behan had a successful career in events management before becoming a local Councillor.
Accepting his new role the Lord Mayor said he would be putting all his energy into his new role.
"It would be easy for me to be daunted by such a massive responsibility but I can honestly stand here today and say I'm an extremely proud Mancunian and I will put my energy, my enthusiasm, my charm and commitment in 100%."
Last year the Lord Mayor wed his long term partner, Simon Austin-Behan, the couple have been together for 12 years and plan on adopting a child.
OIP Staff