New report calls for hate crime legislation in Victoria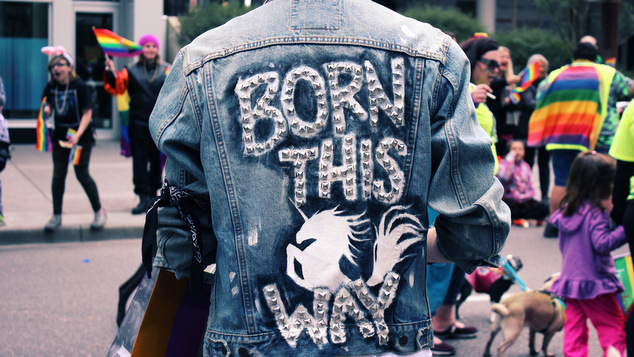 A new report from the Australian Human Rights Law Centre calls for the Victorian government to consider bringing in new legislation to protect people from hate crimes.
The centre says it research has shown that 75% of LGBTI+ people have experienced some form of bullying, harassment or violence based on their sexual orientation, gender identity or sex characteristics.
Lee Carnie, senior lawyer at the Human Rights Law Centre, said all human beings should be treated with equal dignity and respect.
"No one should be a target because of who they are or who they love. We should all be able to walk down the street without being attacked or abused. Hate crimes target marginalised and vulnerable members of our communities with devastating impact."
The report argues that hate crimes affect not just the individual but have a ripple effect that permeates through the wider community, and that research shows that LGBTI+ people are experiencing hate crimes at a higher rate than the general population.
It is also highlights that the 2017 postal survey on marriage equality brought a new wave of incidents including people receiving threatening letters to their homes, vandalism and verbal abuse.
"LGBTI people reported that verbal and physical assaults more than doubled during last year's postal survey. This is absolutely unacceptable. Hate speech and hate crimes that target people because of who they are affect how safe they feel in our communities but also diminish our society as a whole," Carnie said.
The report notes there are a number of barriers that stop people reporting incidents to police, but notes that Gay and Lesbian Liaison Officers have had an impact. These specialist officers however are often not available to people in remote and regional areas.
The Human Rights Law Centre recommends a series of strategies to improve the situation including better data collection, increased public awareness, improved communication with victims of hate crimes and an increased focus on looking into the motive behind crimes.
It is suggested that while we have laws that prevent hate speech on the grounds of race, we should also have them on the grounds of sexuality and gender identity.
Victoria alongside Western Australia, South Australia and the Northern Territory have the lowest levels of protection for hate speech on the basis of sexuality, and there are little federal protections. Tasmania and the Australian Capital Territory lead the way in bringing in protections.
The report calls on the Victorian government to take up a number of recommendations to improve the law and community support.
OIP Staff
---