New Strategy to Combat HIV in WA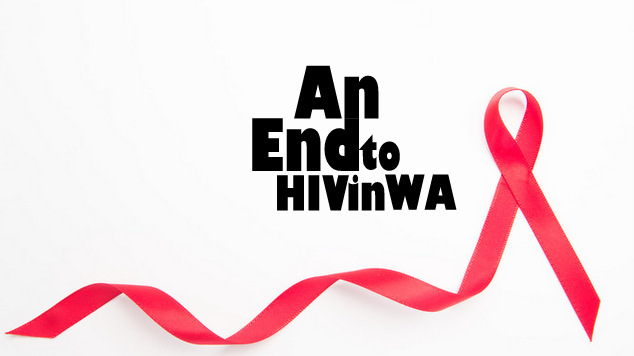 The WA AIDS Council has launched a new strategy to tackle HIV in the state.
The 'An End to HIV in Western Australia' is based on a similar campaign in the Eastern States but it has been adjusted to meet WA's specific needs.
The campaign was launched on Monday November 25th at Crown Perth by Lord Mayor of Perth Lisa Scaffidi.
"The HIV and AIDS field has been given renewed optimism over the past few years with the substantial gains made in cure and vaccine research and the growing numbers of people who are receiving antiretroviral treatment." said Ms Scaffidi.
While acknowledging that HIV was a massive challenge for many countries overseas, Ms Scaffidi was optimistic about the possibility of ending HIV in Western Australia.
'I think locally we are seeing some falling levels of infection and more evidence of treatment as prevention."
Ms Scaffidi argued that it is essential that society openly discusses sexual health and that people should not assume that it could not happen to them.
"I think when it comes to helping gay men, and men who occasionally have sex with other men particularly, to be able to test more frequently, early treatment and when detected an early reduction of transmission rates, it is so important to think about and discuss."
The Lord Mayor drew particular attention to younger people saying, "It's particularly that cohort of younger people that think that life, and real life issues are never going to happen to them, that is still a very concerning cohort."
'We really need to continually be putting it out there that safe sex is really a wise practice," said Ms Scaffidi. "We can end HIV, it really is do-able."
Andrew Burry, Chief Executive of the WA AIDS Council said the major change in combating HIV/AIDS in recent years is how organisations like the WA AIDS Council thinks about the challenge.
"What's changed is how we think about things. How we recognise the dynamics of HIV and how it's working in our society at the present time," said Burry. "There's no doubt that for thirty years we've had a very successful response to HIV in Australia, and despite the fact that the last two or three years has seen an increase in diagnosis, in global terms it's very low."
Burry argued that to make a real difference to levels of HIV in society community need to be engaged. Burry highlighted three areas that people should focus on, firstly test and know your status, secondly if diagnosed positive people should seek access to treatment as soon as possible and thirdly Burry called for people to maintain safe behaviours.
"In the end it's not strategies that make a difference," said Burry, "Strategies just give us a road map, it's up to communities to look at the road map and follow it. And end to HIV in WA, and the world, is possible, but it takes us to do it."
Mr Burry noted that it was essential that people stopped thinking of HIV as something that affected gay men.
"Many people assume that it is only gay men that get HIV, but this simply isn't true. In W.A. the majority of diagnoses are amongst non-gay populations and because these groups don't recognise it as a risk, they can be unknowingly passing it on," said Burry.
A major source of new diagnoses are occurring amongst heterosexual men traveling for work or pleasure to countries where HIV has a far higher prevalence than in Australia, and this is a significant focus in the new strategies.
"Growing wealth and an abundance of low cost airlines means that more people travel overseas more often, and we are seeing a big increase in travelers returning with sexually transmitted infections including HIV"
The Strategy
The new strategy continues on from the 2011 United Nation Political Declaration on HIV and Australian national commitment which was declared in Melbourne last year.
The program has four action areas: 1. Substantially increase access and uptake of voluntary HIV testing, 2. Enhance access and uptake of antiretroviral treatment of HIV, 3. Make HIV pre-exposure prophylaxis available and 4. strengthen the partnership response and enabling environment.
The program was rolled out in NSW early this year but to ensure the strategy is targeted specifically for Western Australian communities it has specific focus areas including gay men, and men who have sex with men, culturally and linguistically diverse communities, heterosexual males at risk through overseas travel and capacity development.
Current Figures
The most recent figures on HIV in Western Australia sow that at the end of 2011, 1,886 people had been diagnosed with HIV, in 2012 there were 125 new HIV diagnosis, an increase of 20 from the previous year. Of the new diagnosis is 2012, 78% were male and 57% of these were homosexually active. There were only 2 diagnosis relating to injecting drug use. In the first 8 months of 2013, new diagnosis are 17% below the same period in 2012.
World AIDS Day
World AIDS Day is this Sunday December 1st. The WA AIDS Council invites people to join them in acknowledging the recipients of this years World AIDS Day Awards and to affirm the the community's commitment to 'End HIV in WA'. The awards will be presented at the AIDS Memorial in Robertson Park in North Perth between 10:30am and 12:00pm. Light refreshments will be provided.
image: stock image | Yay Micro | wavebreakmedia