New time slot for RTRFM's 'All Things Queer'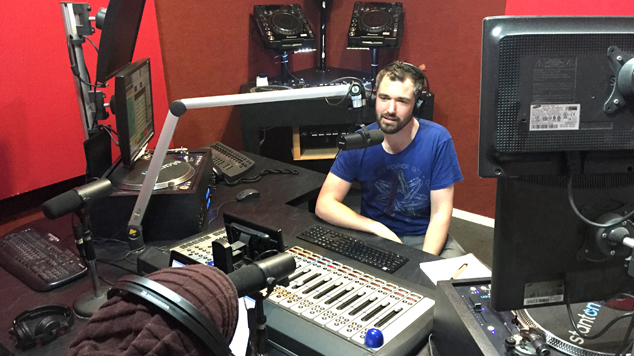 RTRFM's weekly program for the LGBTIQ+ community has got a new time slot.
The program has moved from it's late night home on Monday nights to a new slot at 11am on Monday mornings, and now sits within the 'Morning Magazine' program.
Since making it's debut six years ago the show has provided coverage of LGBTIQ news, politics and culture. It follows a series of shows that have represented the queer community on the station over it's almost 40 year history. Previous shows for the gay community have included QuEAR, Sheer Queer and E.T.H.O.S.
Other moves in the station's programming include glitter heavy program 'Disco Science' moving to Sunday nights and new wave hip-hop program 'Cloud Waves' taking over Monday nights.  
Two new programs have been added, 'Lusophone Beats' has been slipped into Thursday nights / Friday mornings from 12am-2am.
Traversing the musical latitudes of the world's Portuguese-speaking countries, 'Lusophone Beats' explores urban & traditional musical movements from Brazil, Portugal, Ethiopia, Mozambique and beyond.
While Monday nights will see a rotation of short run programs appearing under the banner of 'Revolver'. With a new show and host every month, Revolver is a rotating roster of specialist radio delights – featuring new talks shows and eclectic music programming from midnight to 2am .
The first edition of Revolver is 'The Midnight Special', an off-kilter late night talk show hosted by 'Movie Squad' reviewer Tristan Fidler. The show will feature guests from the worlds of music, art, performance and comedy and run for six weeks.
Check out all the programs at RTRFM at their website. 
Declaration: OUTinPerth editor Graeme Watson is a former staff member at RTRFM and presents the station's flagship arts program 'ARTBEAT'.