George Ogurie says human race might not survive because of gay marriage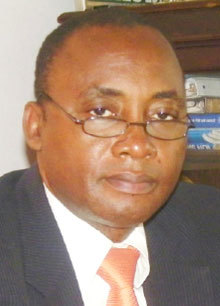 The leader of a Nigerian Christian Group has called on all world leaders to reverse their laws allowing marriage equality.
George Ogurie, President of Nigeria's Family Federation for World Peace Unification (FFWPU) claims that allowing gay couples to wed will affect the survival of the human race.
"It is unfortunate that such people will do such a thing, but they need to reverse their position for the sake of posterity and for the sake of survival of human race." Ogurie said.
The leader of the Christian group made his call as the organisation marked the fourth anniversary of the passing of their founder Korean/American priest The Reverend Sun Myung Moon.
Ogurie said people's lack of faith and adherence to religious teachings was leading to greater confusion in the world.
"There is a reason for creating human being by the creator, and unfortunately when we lose thought with that creator we lose sense of purpose and everything else come to nothing, that is why the idea of gay is coming up."
Nigeria has some of the toughest penalties for homosexuality in the world. In the northern states where Islamic Sharia Law is applied people convicted of being gay can be stoned to death. Under the countries secular laws homosexuality is punishable by a fourteen year jail sentence.
OIP Staff