Non-binary actor Asia Kate Dillon questions gendered Emmy categories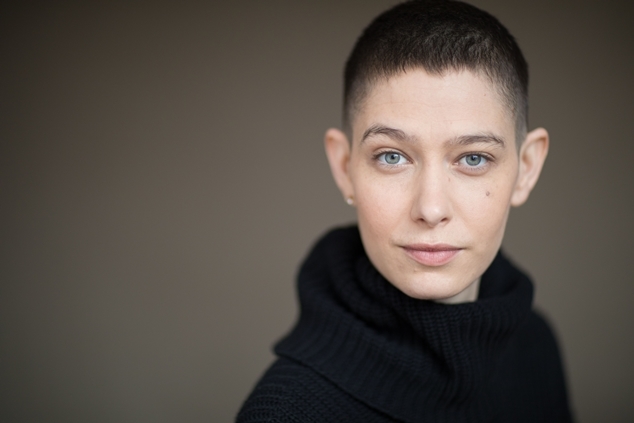 Billions star Asia Kate Dillon has raised some concerns with Television Academy over the relevance of gendered categories at the Emmy Awards.
The non-binary performer has starred in Orange In The New Black, and is currently starring opposite Paul Giamatti as televisions first non-binary character Taylor Mason on Billions.
Now nominated for an Emmy Award for their performance, Variety has reported that Dillon has written to the Academy questioning the need for the distinction between best 'actor' and 'actress'.
"I'd like to know if in your eyes 'actor' and actress' denote anatomy or identity and why  it is necessary to denote either in the first place?" Dillon wrote
"The reason I'm hoping to engage you in a conversation about this is because if the categories of 'actor' and 'actress' are in fact supposed to represent 'best performance by a person who identifies as a woman' and 'best performance by a person who identifies as a man' then there is no room for my identity within that award system binary."
"Futhermore, if the categories of 'actor' and 'actress' are meant to denote assigned sex I ask, respectfully, why is that necessary?"
Supplementary reports from Variety describe the Academy's response to Dillon as a "thoughtful exchange", leading to Dillon choosing to submit for the 'Supporting Actor' category as it could be considered a non-gendered.
Last month, Dillon appeared on The Ellen Show to talk about non-binary gender and they/them pronouns with talk show star.
Dillon explained to Ellen that both themselves and their Billions character Taylor identify as non-binary people.
"After going some research, I understood. 'Oh! Sex and identity are different.' Female is a sex, and sex is between our legs and gender identity is between our ears," Dillon told DeGeneres.
Watch the clip of their exchange below.