In The Game: Non-binary, trans and queer identities in sport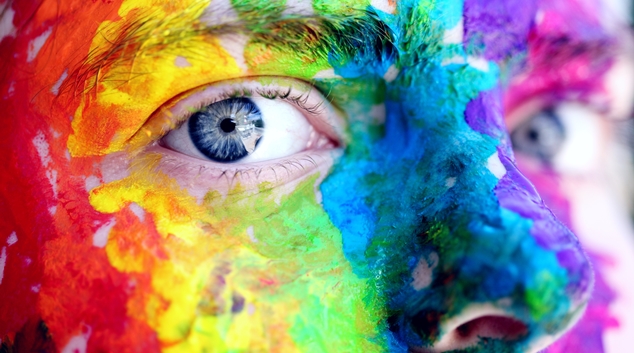 We discussed last month about the crossovers between the bisexual+ and the gender-expansive experience, particularly where non-binary people can find themselves on the receiving end of prejudice.
When it comes to finding a place where you feel you belong, it can be a question of what you declare and how you present.
While it's unusual for organisations to not accept bi+ individuals – even if individuals feel they need to present as either gay or straight to fit in – the same can't be said for openly non-binary individuals.
To investigate, I asked various sporting clubs and organisations about their policies on gender identity.
The AFLW and ALF published last year a gender diversity policy and they explicitly welcome trans and non-binary individuals, though it's not straightforward.
In amateur sport, it's more of a mixed bag.
If you don't use binary pronouns or don't identify fitting within defined boundaries of male/female, even trying to join a sports team can be difficult if you don't want to hide part of your identity.
Maybe you present as female or maybe you are most comfortable in women's spaces, but the rest of the world can have other ideas – regardless of what gender your birth certificate lists.
I asked various sporting leagues across WA their position on non-binary players. Official enquiries were met with silence from many organisations, including both Hockey WA and Softball WA. These organisations formally contacted for comment, twice, and no response or acknowledgement was received.
The women's flat track derby association is openly welcoming. WFTDA gender statement clearly states "An individual who identifies as a trans woman, intersex woman, and/or gender-expansive may skate with a WFTDA charter team if women's flat track roller derby is the version and composition of roller derby with which they most closely identify."
Simon Thuijs, founder of Perth Pythons LGBTI hockey club and mastermind behind the inaugural Perth Pride Sports Festival, said "To be really inclusive to LGBT+ people, sports clubs need to look honestly at their culture.
"How is gender portrayed in the club? What kind of banter goes on around the change rooms? If someone made a biphobic joke—would it go unchallenged in the club rooms? What kind of "club members" are awarded? How would we support a player who was trans and sledged by an opposition team for their identity?
"It's probably daunting to know where to begin addressing culture."
Basketball Australia responded quickly and helpfully. The organisation "recognises that excluding people from participating in sporting events and activities because of their gender identity may have significant implications for their health, wellbeing and involvement in community life."
Michael Cake, Participation Manager for Basketball WA, told OUTinPerth unhesitatingly the organisation "is committed to supporting participation in our sport on the basis of the gender with which a person identifies."
While Cake openly acknowledges that there is not currently an official line on if non-binary individuals may play for a women's team, he reassured me that it would be addressed on a case-by-case basis, in advance of a specific policy addressing non-binary individuals.
Thuijs says it better than I can "Sport itself has been framed with the binary for so long, that clubs (erroneously) think that an acceptance of non-binary athletes somehow changes sport as they know it."
"It doesn't."
Jay Chesters
This article is part of a series focused on bisexual+ and non-binary identities.